Department of Mechanical Engineering (ME)
Mechanical Engineering (ME) is one of the popular and evergreen branch of engineering. The NorthCap University offers B.Tech Mechanical Engineering and M.Tech Mechanical Engineering programs through which students gain comprehensive knowledge of conventional topics. Being ranked among the top universities in India, NCU in addition to the conventional topics provide students with an opportunity to deep dive into advanced topics like Thermodynamics, Manufacturing Technology, Automobile Systems, Industrial Engineering, 3-D Printing, Rapid Prototyping etc. The physical system that the world uses is designed and developed by the concepts of Mechanical Engineering. The system Automation and Physical Integration goes hand in hand. Hence a Mechanical engineer suits in every field whether it is designing gadgets or designing and automating the physical system. Students can develop careers in the field of software implementation, Automation or core Mechanical Engineering.
At NCU, PhD in Mechanical Engineering program prepares the students to conduct the highest level of research with guidance from experts
Vision
To be a preferred destination for national and international students, researchers, teachers, and external stakeholders by providing quality education, nurturing innovative thinking, and promoting a socially relevant research environment in Mechanical Engineering.
Mission
To impart quality education in mechanical engineering and allied engineering branches to develop skilled professionals for careers in industry, academia, and public sector organizations.
To provide technical knowledge, guidance, and leadership in upcoming challenges faced by industries and society.
To collaborate with external stakeholders to generate and disseminate knowledge.
To continuously upgrade the quality of academic resources and infrastructure to impart state-of-the-art knowledge, hands-on experience, and experiential learning to students.
To nurture a research environment in mechanical engineering and carry out socially relevant research.
To encourage socially relevant and industry-oriented projects and develop entrepreneurial skills through inter-disciplinary curricular flexibility in the mechanical engineering programs in line with NEP 2020 and other government and national policies.
Department USPs

highly qualified faculty members

excellent placement

flexible and market driven curriculum

outstanding industry-academia engagement

state-of-the-art laboratory facility

alumni connect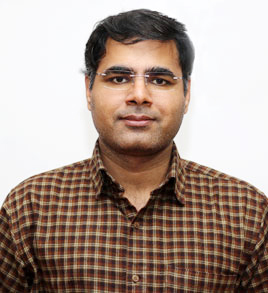 Dr. Rohit Singh Lather
HOD & Associate Professor
PhD (Energy Studies), IIT Delhi,
M.Tech. (Automotive Engineering) VIT, Vellore / ARAI, Pune
B.Tech. (Mechanical Engineering), Kurukshetra University
Dr. Rohit Singh Lather is currently Associate Professor in the Mechanical Engineering Department. He graduated in 2005 with a bachelor of mechanical engineering from Kurukshetra University. He completed his post-graduation in Automotive Engineering from Vellore Institute of Technology (VIT) and the Automotive Research Association of India (ARAI) in 2008. Dr. Rohit Singh Lather earned a Ph.D., in Energy Studies from the Indian Institute of Technology Delhi (IIT Delhi) in 2014. During his Ph.D, he developed a port gas injection system for CNG, HCNG, and Hydrogen. He was also an exchange student in UGhent, Belgium. As a student at IIT Delhi, he started the "International Association of Hydrogen Energy Student Chapter" at the Centre for Energy Studies at IIT Delhi, under the Mentorship of Prof. L.M.Das. He was the first student president of IAHE, IIT Delhi Chapter. After completing his Ph.D from the Indian Institute of Technology Delhi, he started his career at The NorthCap University, Gurugram in 2014. He serves as the Module Coordinator of Thermal and Automobile Engineering, and explores to develop modern curriculum and creative ways of teaching students. He is also the department Ph.D. Coordinator and a member of the Board of Doctoral Research (BDR). He is also developing internal combustion engines and an automobile lab. He has supervised seven M. Tech. Thesis in alternative fuels for gasoline and diesel engines, pyrolysis and spray characteristics of GDI engines. He has developed "Automotive Electronics", "Automotive Safety" and "Vehicle Development & Testing" and "Bio-Mechanics" courses for graduate-level and helped us grow into one of the best Mechanical engineering colleges in Gurgaon. "Design of IC Engines" course for postgraduate level. His general area of research includes Energy and alternative energy, automotive engineering, and thermal systems. In particular, his areas of specialization include engine development, alternative fuels (CNG, HCNG, Hydrogen, and Biofuels), emission reduction, combustion diagnostics, and electric vehicles. His current research includes alternative fuels for IC engines such as butanol, CNG, waste to oil using pyrolysis, biogas, fuel injection systems, and development of hybrid two-wheelers, emission monitoring, and reduction, gas stove. He has several peer-reviewed international and national Journal publications and conference proceedings. He is a lifetime member of the Combustion Institute Indian Section and Society of Automotive Engineers (SAE) – Professional Member Lab Setup with International Collaboration: Mechanics Lab setup in Beijing Wave Spectrum Science and Technology Co. Ltd., China, with approximate cost of USD $60,000 for Vibration Technology, Sensors, and Control System Technology. The lab will carry out research & development of testing instruments and systems, training for industry and students. Pollution Checking Centre: Pollution Checking Centre Setup at NCU, approved by the Secretary Road Transport Authority (RTA), Gurugram, Government of Haryana. Approximate Cost 8 Lakhs. Mango project: Development of Electric two-wheeler using Li-ion Batteries, sponsored by ISH Precession Tools, Faridabad for 1.5 LakhGas stove efficiency improvement: VC Innovation fund project sponsored for 1.75 lakh, expression of interest from ELGI ultra industries Coimbatore. I C Engines Lab: Single Cylinder CRDI Diesel Engines with an approximate cost of 15.5 LakhsEnergy Conversion Lab: Upgradation of Steam Power Plant approximate cost of 1.5 Lakhs He is an operations consultant to Beijing Wave Spectrum, China India operations. Consultant ISH Precession Tools, Faridabad, Consultant to Incrediminds for module development, Consultant to Newmo for mobility consulting.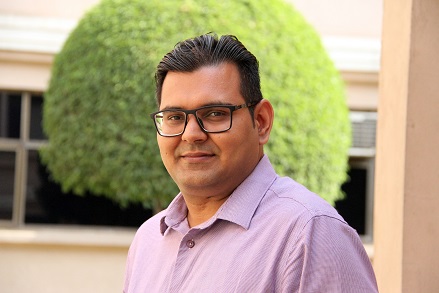 Dr. Satnam Singh
Associate Professor
PhD (Thapar University)
M.Tech (Maharishi Markandeshwar University)
B. Tech. (Kurukshetra University)
Dr. Satnam Singh is working as Associate Professor  in Department of Mechanical Engineering of The Northcap University. He joined the University in July – 2016. Before joining the Northcap University, he was pursing regular PhD from Thapar University, Patiala. He has more than six years of experience in teaching and industry. He has worked as Assistant Professor for one year in Ambala College of Engineering and Applied Research (Ambala) and worked as Lecturer in Maharishi Markandeshwar University, Mullana, Ambala for three years. His fields of research includes microwave materials processing, development of composites (MMC's, PMC's and CMC's). Mr. Singh has 14 SCI/SCIE papers in various reputed international journals. He has published three research papers in Scopus indexed journals and three papers in peer reviewed journals. Dr Singh has presented two paper in international conference held at Padova, Italy (HES16), which was sponsored by DST under International Travel Scheme and Romania which was sponsored by DST Haryana. He has applied for one patent in the field of metal-ceramic composite castings through microwaves.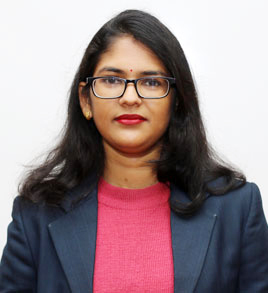 Dr. Akanksha Mathur
Assistant Professor ( Selection Grade)
PhD - IIT Delhi
M.Tech. (Thermal Engineering) - IIT Delhi
B.E. (ME) - Govt. Engg College Ujjain
Dr Akanksha Mathur is working as an Assistant Professor in Department of Mechanical Engineering at NCU. After completing her doctoral research work, she joined the university in July 2017. Her doctoral research work was on compartment fire dynamics. She worked as Senior Research Fellow in the project funded by BARC, India. She obtained her M. Tech. in Thermal Engineering from IIT Delhi. She has five national and international publications. She is a life member of Combustion institute – Indian Section. Her areas of interest include Combustion, Fire dynamics, Fire protection engineering, Heat transfer and Computational Fluid Dynamics.
Mr. Anmol Bhatia
Assistant Professor (Selection Grade)
Ph.D.(DTU,Delhi)-Pursuing
M.Tech (MDU,Rohtak)
B.E.(MDU,ROHTAK)
Mr Anmol Bhatia is currently an Assistant professor( Selction Grade) in the Department of Mechanical Engineering, The NorthCap University. He is pursuing Ph.D. in the field of Friction Stir welding technology from Delhi Technological University, Delhi. He holds a Masters degree in Manufacturing technology & Automation with a title of batch topper to his credit. He has been into teaching for more than eight years. He has been involved in teaching various courses at UG and PG level. He has taught the courses like Computer Aided Design, Industrial Engineering, Operations Research, Production Engineering, Welding Technology, Mechanical Vibrations, Modern manufacturing processes, Material Science, Basics of Mechanical Engineering etc. He has published numerous research papers nationally & internationally. He has also authored a book on Industrial Engineering & Operations Management which is followed at a national level in several Universities and institutes. He has also qualified Gate Examination with an All India Rank of 315. He is a life member of Indian society of technical Education, Delhi.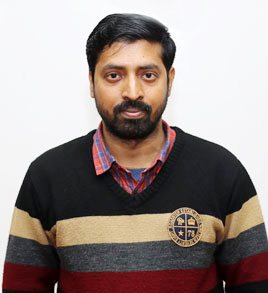 Dr. Roshan Raman
Assistant Professor
Ph.D. Completed from Delhi Technological University
M.E (IET DAVV-State Gvt. University, Indore)
B. Tech. (UPTU)
Dr. Roshan Raman is working as an Assistant Professor in Department of Mechanical Engineering at NCU since July 2017. He has completed his doctoral research work (PhD degree) in May 2021 in the area of alternative fuels and IC engine from Delhi Technological University (previously DCE). He did his Masters in Thermal Engineering from IET DAVV (State Govt. University), Indore in 2015 under MHRD fellowship. He did his B. Tech in Mechanical Engineering from UPTU. He has worked as an Asst. Professor in reputed Institute like GL Bajaj Inst. of Tech & Management., NIET & SITM, with approx. academic experience of 8 years. He has 10 publications in international peer-reviewed Journals. He is the editorial member of reputed journals as well as, has served as reviewer in Quality SCI indexed Journals. He is member of SAE and ASME professional society. His areas of interest are Thermal Engineering, IC Engines, Alternative Fuels, HMT, RAC & Renewable Energy.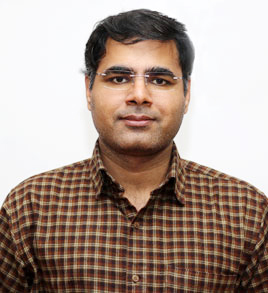 Dr. Rohit Singh Lather
HOD & Associate Professor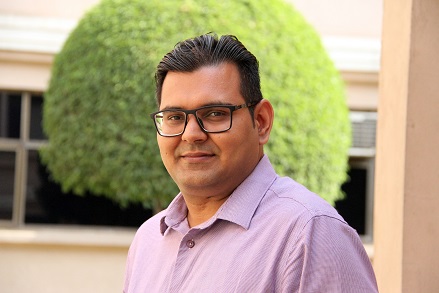 Dr. Satnam Singh
Associate Professor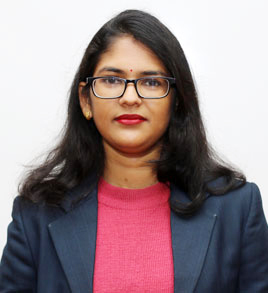 Dr. Akanksha Mathur
Assistant Professor ( Selection Grade)
Mr. Anmol Bhatia
Assistant Professor (Selection Grade)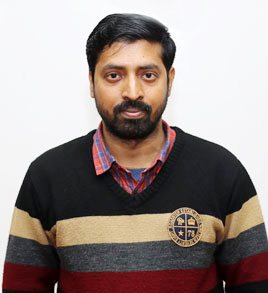 Dr. Roshan Raman
Assistant Professor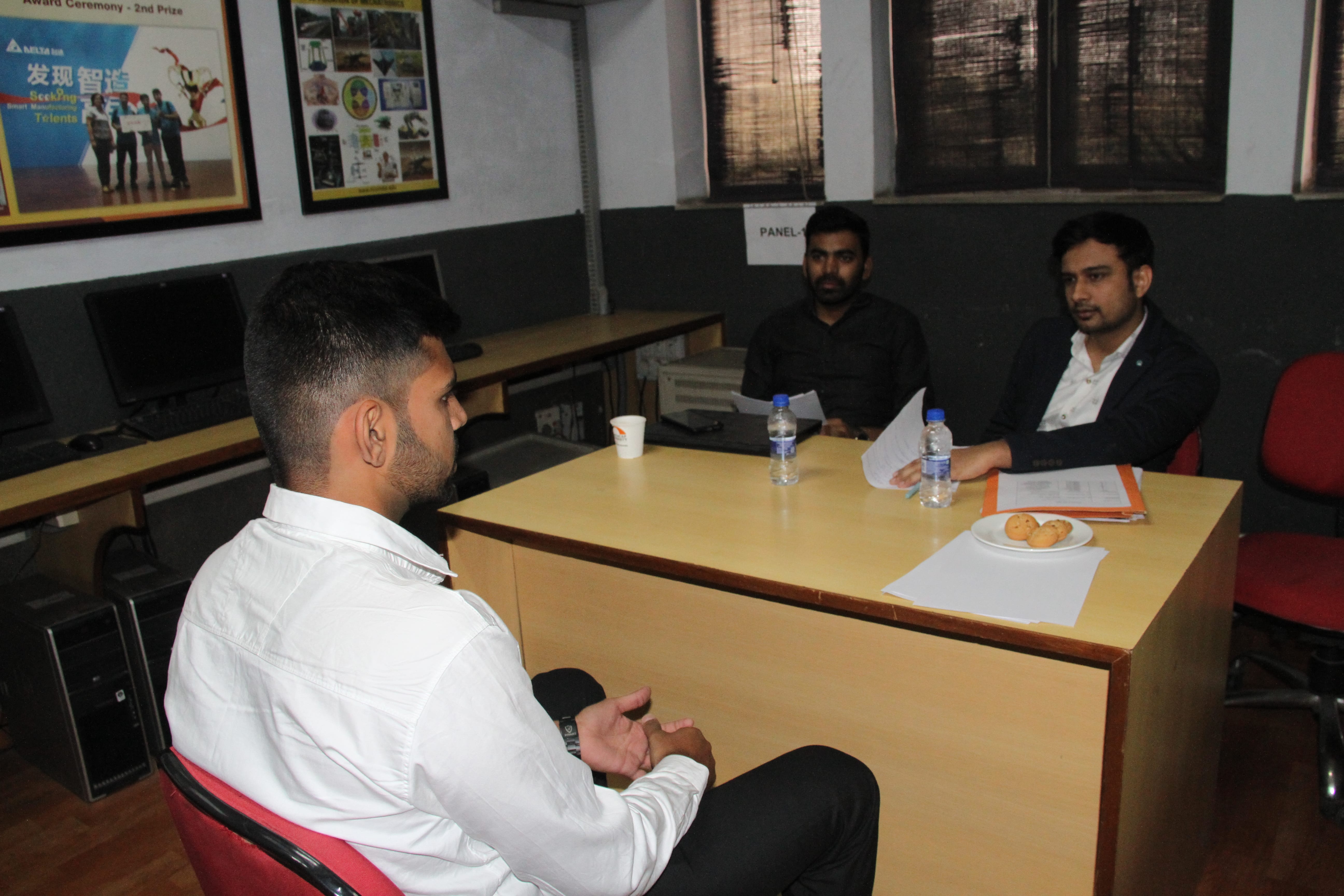 The Department of Mechanical Engineering organized a Pre-Placement Interview session for Mechanical 3rd year students on 30 th April 2022. The interview session was conducted by...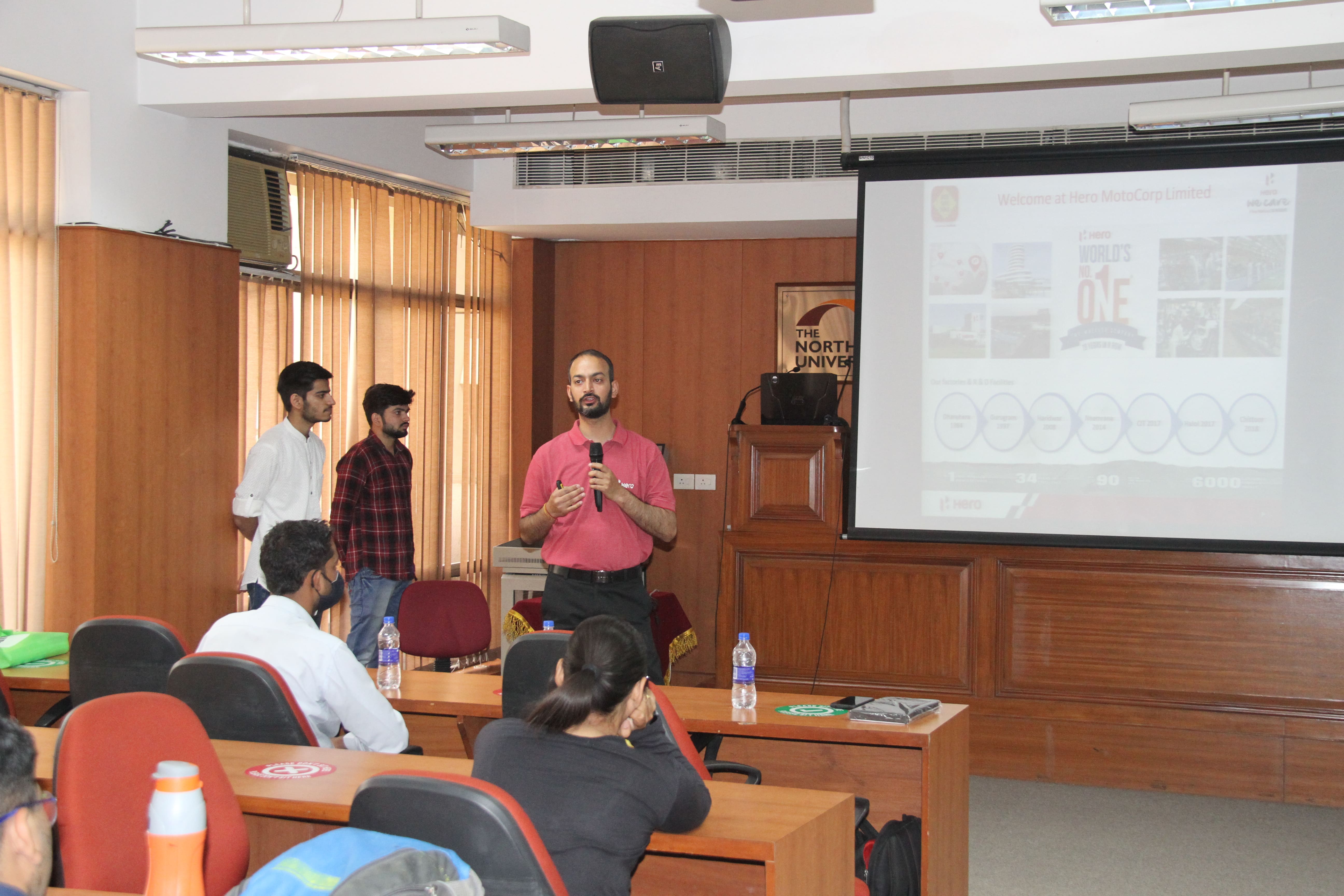 The Department of ME organized a Workshop on Road Safety Awareness in Collaboration with HERO MOTO CORP. LTD. on 29th April 2022 from 9:30 a.m. to 10:30 a.m. in Seminar Hall for...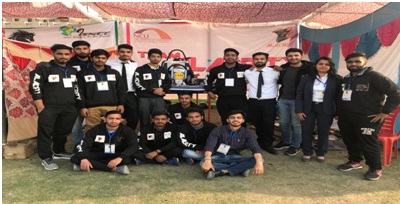 Society of Automotive Engineers (SAE)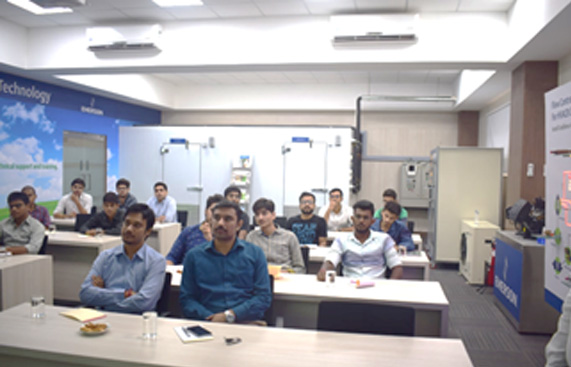 The Indian Society of Heating, Refrigerating and Air Conditioning Engineers (ISHRAE)
Announcement
Admission Enquiry