Department of Civil and Environmental Engineering (CEE)
Civil Engineering is considered the second-oldest engineering discipline after military engineering. It is a professional engineering discipline that deals with the design, construction, and maintenance of the physical and naturally built environment including public works such as roads, bridges, canals, dams, airports, sewerage systems, pipelines, structural components of buildings, and railways. Civil engineering is traditionally broken into several sub-disciplines such as Construction Engineering, Earthquake engineering, Environmental engineering, Geotechnical engineering, Transportation engineering, Water resources engineering, Structural engineering, etc.
Vision
To be known as global leaders in the area of Civil & Environmental Engineering through innovations, academic excellence and socially relevant research outcomes and to become a preferred destination for all the stakeholders.
Mission
Focus on quality of learning and innovation to develop competent civil engineers with professional, ethical and analytical skills.
Develop global linkages and industry connects at multiple levels for knowledge dissemination and strengthening the graduate outcomes.
Promote multidisciplinary research and develop technology support for industry and Government institutions.
Focus on sustainable development and socially relevant projects for the betterment of human society, environment and nation.
Build a connect and outreach capability with appropriate skills and strength to enhance the intake quality and quantity
Department USPs

latest industry aligned curriculum

well qualified faculty

well-equipped labs

excellent student placements

Teaching pedagogy in line with indstry needs

The North cap university testing centre

Alliances & inferface with academia & industry

Regular student counselling & guidance

Higher Education Opportunities In premier universities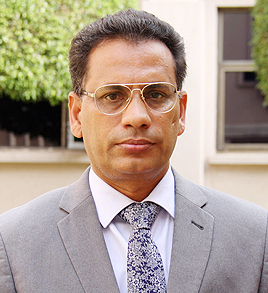 Prof. Ram Karan Singh
HOD & Dean, Research Development & Industrial Liaison (RDIL) & PhD Studies, Professor, Civil & Environmental Engineering
Post Doc, NIRE, Japan
PhD, BITS, Pilani
M.E., BITS, Pilani
B.E. (Hons.) & M.Sc (Hons.) Dual Degree, BITS, Pilani
An acknowledged researcher, renowned academician, and academic administrator, Dr. Ram Karan Singh is Dean of Research Development and Industrial Liaison, Professor of Civil & Environmental Engineering Department at The Northcap University, Gurugram. He has over 28 years of teaching, research, administrative experience in top institutions/universities in India (15 years) and abroad (13 years). He held various administrative positions such as Dean of Research and Development, Head of the department, and Head of the Research, Development, and Industrial Liaison in various universities during the tenure of his work. He is a member of various national and international academic, research, and administrative committees and is responsible for making us one of the best civil engineering colleges in Gurgaon.

He has done dual degrees, B.E. (Hons.) Civil Engineering and M.Sc. (Hons.) Chemistry, M.E. in Civil Engineering (with specialization in Hydraulics Engineering) and Ph.D. In the area of Hydraulics &Water Resources Engineering from a premier University, BITS-Pilani, Pilani India. Awarded by JSPS (Japan Society for the Promotion of Science) Post-Doctoral Fellowship, Japanese Govt. (Letter no. JSPS/FF1/185; ID No. P 02413) for a period of 2 years from 2002-2004 to carry out "Diffuse pollution modeling of water environment of Japanese low land watersheds", in Japan at Department of Hydraulics Engineering, NIRE, Tsukuba Science City, Japan 305-8609, JAPAN.

He is also a recipient of best research paper award by the Secretary General International Water Supply Association, IWWA, 1996 India, Glory of India Gold Medal, (the most coveted Institutional and globally reputed) was conferred by International Institute of Success Awareness, New Delhi 2012 for a remarkable role in the field of education and administration and Bharat Jyoti Award and Certificate of Excellence and Shiksha Rattan AwardandCertificate of Excellence awarded by India International Friendship Society, New Delhi at a Seminar on "Economic Growth and National Integration" at India International Center Delhi on 29th August 2012 and 30th October 2012 for outstanding services, achievements and contributions in education by Dr. Bhism Narayan Singh, former governor of Tamilnadu and Assam.

Best Researcher Award and star performer for outstanding contribution and achievements in post Ph.D. Research during the academic year 2011-2012 at ITM University on 5th September 2012 (Teachers Day) by Prof. Prem Rat Vice-Chancellor and Former Founder, Director, IIT, Roorkee. He has taught over forty different courses at the graduate, postgraduate and pre Ph.D. Classes and supervised 100 above of Master degree thesis, and 10 Ph.D. degree thesis presently there are 3 on-going Ph.D. work under his supervision and SRC member of research scholars.

He has over 125 research papers in reputed peer-reviewed Journals and conference proceedings. Authored five books "Wastewater Management in National Territory of India", Lambert Academic Publishing, Germany, (2011) and "Water Quality Assessment and Management for Delhi Stretch of River Yamuna", Lambert Academic Publishing, Germany, (2012), Study of Groundwater Sustainability in Gurugram District, Haryana, Scholar's Press, Germany, (2014) and Study of Environmental Hydraulics of River Ganga, India, Scholar's Press, Germany, (2016).

Specialist in Water Resources Engineering, development of Optimization Model for a watershed, wetland reclamation and management, Multifunctionality of agricultural activities, Modelling of Nutrients load in a watershed with main emphasis on Nitrate pollution, application of Fuzzy Logic in Water Resources management, application of Genetic Algorithms in Water Resources Management, Multi-criterion Decision Making in Water Resources Management, Project Economics, Remote Sensing and GIS, Study and Modeling of Lake Limnology, Surface Water Quality Modeling, Artificial Neural Networks in Water Resources Engineering, Hydropower and Alternate Energy Sources, Environmental Economics and Impact Assessment, Climate Change and Environment Adaptation and Mitigation, Glacier Hydrology, Green Technology, and Carbon market.

He has visited all major continents on research, teaching, and collaborative assignments some important ones are Keimyung University, South Korea (December 2011), University of Michigan, Ann Arbor, U.S.A.(May,2011); Michigan Technological University, Houghton ,U.S.A.(May 2011); NIRE, Tsukuba Science City, Japan (July 2002-July 2004); Dublin University, Ireland (September 2003); Omar Mukhtar University, Libya (Ministry of Higher Education)(October,2008-July,2009); and Arbaminch Water Technology University,(UNDP Funded)(October 1998-July,2002). Presently Kingdom of Saudi Arabia at King Khalid University (Ministry of Higher Education ) (August 2013-till date).

He has completed the research projects funded by USIEF, USA, GTZ, Germany; JSPS, Japan; DAAD, Germany; UNESCO, New Delhi; SNV, Netherland; DST, India; and AICTE, India, Ministry of Environment, Water and Agriculture, Saudi Arabia as a project principal investigator.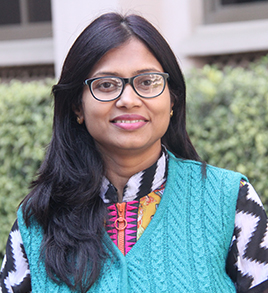 Dr Vaishali Sahu
Assistant Professor (Selection Grade)
PhD
MTech Environmental Engineering
BTech Civil Engineering
Dr. Vaishali Sahu has been associated with the Department of Civil & Environmental Engineering, NCU since September 7, 2009. She has been involved in teaching various civil engineering courses at a Graduate and Postgraduate level. She has obtained her Bachelor's Degree in Civil Engineering from SGSITS, Indore, and Master's from IIT Roorkee. She has done her Ph.D. From The NorthCap University, Gurgaon.

Two of her B. Tech projects titled, "Feasibility of utilizing WTP sludge and processed tea waste in brick manufacturing", and "Soil Biotechnology to Treat Nazafgarg Drain Water before Disposal into River Yamuna" were nominated for the Best B. Tech Project Award of the University (NCU).

She has guided two German students from Kassel University, Germany, for a three-month internship project in NCU, Ms. Johanna Diederichs on a project titled, "Performance Enhancement of Wastewater Treatment Plants – A Case Study of Gurgaon City" (October – December 2011) and Ms. Viktoria Scheff on a project titled, "Quality Assessment and Management for the Delhi Stretch of River Yamuna" (January – March 2012). This work was later published in LAP LAMBERT Academic Publishing, Germany as a book. Dr. Vaishali Sahu has attended a number of national and international conferences and presented papers in them besides, she has nearly twenty research papers in reputed journals indexed in Web of Science, Scopus, and Google Scholar.

She has been working on a Research Project titled, "Experimental and Numerical Analysis of Single Pile Capacity Adjacent to Buried Pipe System" funded by the Department of Science and Technology (DST, India) for Rs. 25.41 Lakhs.

She has been awarded the Best Teacher Award by The NorthCap University for her outstanding contribution and achievement in teaching, research, and administration during the academic year 2014-2015 and her efforts have seen us grow as a top civil engineering university in Delhi NCR.

She has also reviewed reputed journals like, "International Journal of Engineering and Technology Innovation, Taiwan (Scopus indexed), Asian Journal of Water, Environment and Pollution, India (Scopus indexed), Journal of Civil Engineering and Architecture, USA and had reviewed many technical papers of Civil Engineering discipline. Her area of research are Water and Waste Water Management, Air Pollution, Environmental Geotechnology, Concrete Technology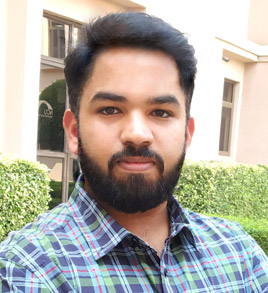 Mr Lokesh Choudhary
Assistant Professor (Senior Scale)
B.Tech.- Gold Medalist (Civil Engineering with Honors), MD University, Rohtak
M.Tech. (Geotechnical Engineering), IIT Guwahati
PhD (Pursuing)
Mr. Lokesh Choudhary has been associated with The NorthCap University, Gurugram since 1 July, 2014. He has received his BTech (honours) in Civil Engineering from Institute of Technology and Management (now The NorthCap University), Gurugram, in 2012. He stood first in the University as well as secured university rank 1(Gold Medalist) MD University, Rohtak. He did his M.Tech. in Geotechnical Engineering from IIT Guwahati in 2014. He has an experience of 5+ years in teaching and research. Having keen interest towards academics and research he has published myriad research papers in International/ National journals and conferences. He is a member of various professional bodies like Indian Concrete Institute, American Society of Civil Engineers etc.

Areas of Interest & Soft Skills:


Ground Modification and Impr ovement Techniques


Numerical Modeling and Soft computing in Geotechnical Engineering


Analysis and Design of foundations


Utilization of waste materials, Special Concretes


TOOLS:
MS Office, C++, MatLab
SOFTWARE:
Plaxis-2D, SAP 2000, BEF, AutoCad- 2D, 3D (Civil), SigmaPlot, TKsolver
Academic Achievements:


Gold Medalist in Bachelor of Technology, Civil Engineering (with honors)


University Scholar (Rank 1): MDU Rohtak, Haryana (2009-2012)


ESOL level-1 certified in Business English: Vantage, University of Cambridge, UK


School of Engineering: Scholarship (6 semesters) for excel performance in academics.


Post-Graduation: Fellowship (4 semesters), MHRD, Government of India


Certified in Computer CAD Course: AutoCad-2D, 3D, Civil (with honors)


M.Tech. Projects Guided :


Investigation of Self-healing Micro-concrete using lyophilized and liquid bacteria culture


Analysis of the behavior of self-curing concrete with pre-saturated light weight aggregates


Seismic response of multi-storied RCC building using fluid viscous damper


Study of design and building material to reduce conventional energy demand


B.Tech. Projects Guided:


Analytical study of coefficient 'n' in dynamic compaction


Investigation of behavior of foamed fly ash bricks


Determination of Cement Content of Hardened Concrete


Conversion of Wave Energy into Mechanical Energy: A Novice technique


Comparative study of modified black cotton soil


Design of LEED rated Green Building Using 3D Print Technology


Competency of lightweight concrete with partial replacement of coarse aggregates with aluminum balls


Investigation of Polypropylene fiber reinforced quaternary concrete


Investigation of the effects of Polymer Impregnation on concrete


Projecting Linear & Non-linear approach for interpretation of ground water quality based on water quality index for Haryana


Study of Papercrete as a construction material


Publications
He has also successfully handled many consultancy and material testing projects. Some of his work includes Analysis of geofoam stabilized soft subgrade and mechanical performance testing of materials like Concrete paver blocks, bricks, aggregates, cement, soil etc.
Consultancy and Material Testing Projects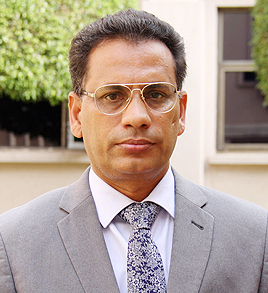 Prof. Ram Karan Singh
HOD & Dean, Research Development & Industrial Liaison (RDIL) & PhD Studies, Professor, Civil & Environmental Engineering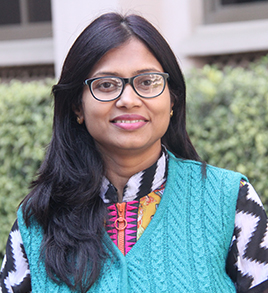 Dr Vaishali Sahu
Assistant Professor (Selection Grade)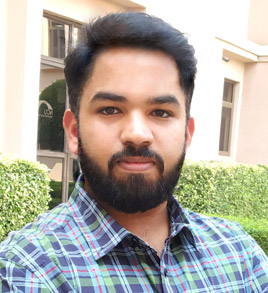 Mr Lokesh Choudhary
Assistant Professor (Senior Scale)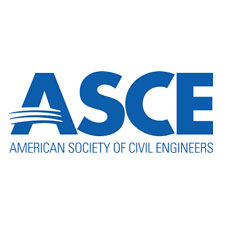 ASCE- American Society of Civil Engineers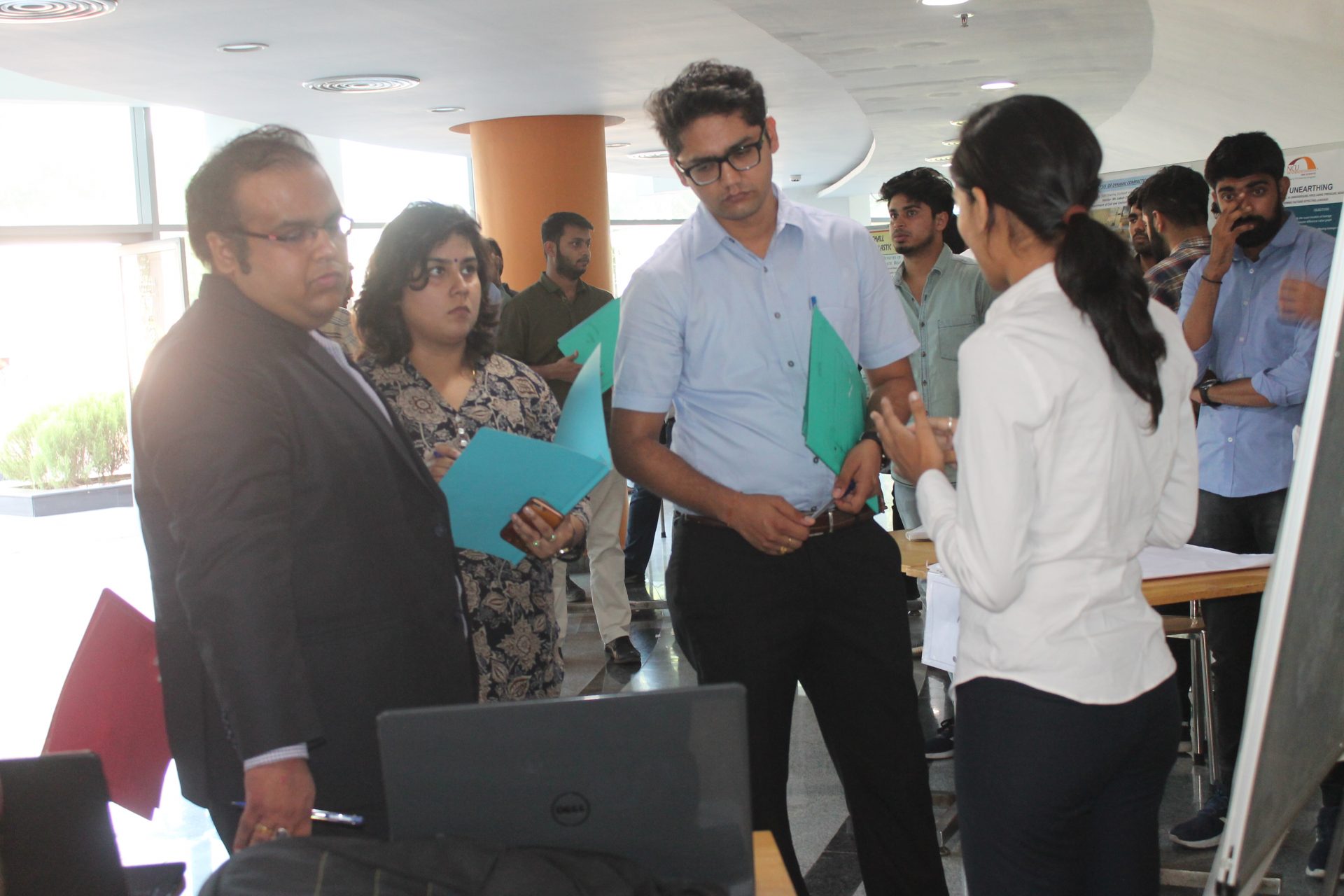 Department Industry Interaction Cell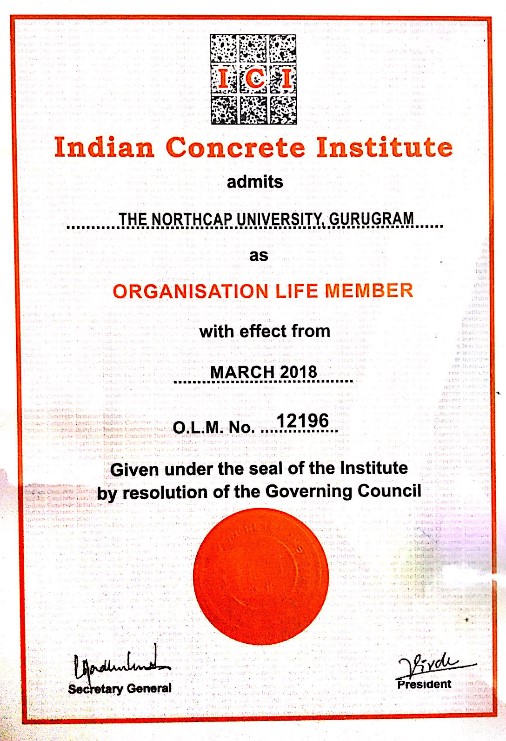 ICI- Indian Concrete Institute (Organisational Membership)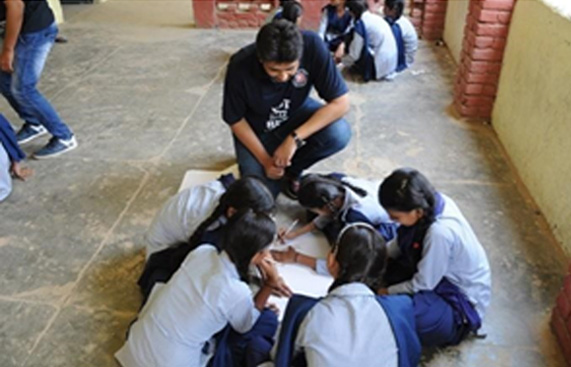 Indian Road Safety Campaign (IRSC), Student Chapter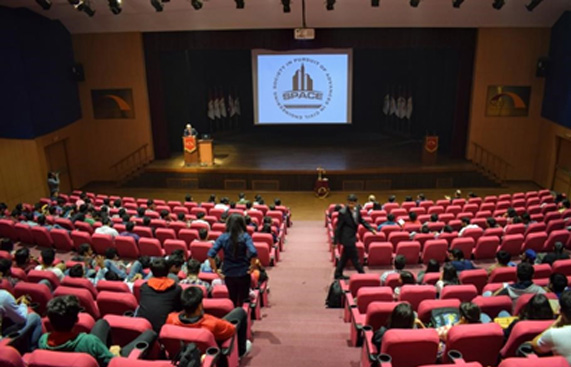 SPACE – Society in Pursuit of Advances in Civil Engineering (SPACE)
The Institution of Engineers (India) [IEI]
Announcement
Admission Enquiry