Vision
To be a sought-after Centre for Language Learning that employs novel methodologies to encourage appropriate use of language in order to reconcile the varying demands of communication in the modern socio-economic milieu.
Mission
To provide language proficiency so that the students are empowered to function confidently in the international and intercultural environment in which they live and work.
To promote holistic development of students by imbibing moral values and professional ethics.
Encourage students to develop critical-thinking abilities to study and learn a foreign language thus enhancing their employability prospects.
Inspire students to use language as a powerful tool of communication that enables them to act independently and freely.

Stimulating Curriculum
An enriched curriculum catering to the needs of industry for providing effective Communication Skills to the students. The language courses have been designed keeping in mind the changing global patterns in business and communication.

Experienced Faculty
The Centre is rich in intellectual Capital. It has highly qualified, motivating and inspiring pool of faculty resource and excellent learning environment.

Compulsory Foreign Language
Centre provides an exclusive opportunity to students to learn one foreign language out of Spanish, German & French which is compulsory for all the undergraduate students of all the three schools. It opens new vistas for the students.

Enhancing Creative Skills
Our courses cater to the holistic development of the students. Performance is improved by developing cognitive skills. Students are challenged to come up with creative thoughts that broaden up their thought process and build confidence.

Co-Curricular Activities
Centre runs various clubs that provide a platform to students to polish their speaking skills. Students participate in debates, extempore, quiz competitions, group discussions and presentation delivery, conducted by clubs intermittently.

Value Based Courses
Our value-based courses impart moral & ethical values like honesty and integrity, and develop positive attitude, which is a must for personal and professional growth. The students learn their responsibility towards society and prepare themselves to maintain work-life and personal life harmony.

Soft Skills
Advance course on Soft Skills formally introduces students to set their effective and measureable goals and works on grooming, positive behavior and etiquette for professional endeavor. It also focuses on developing leadership skills.

Training Programmes
Centre organizes in-house Management Development Programmes and Faculty Development Programmes on Communication Skills and also for industry personnel.

State-Of-The-Art Laboratories
Language Laboratory helps students to enhance their communication skills and bring variety in teaching learning process. Thought Lab stimulates the minds of students to create pure, positive and creative thoughts. For first time in India, a lab is introduced to induce positivity in students and also helps them to deal with stress.
Dr Divyabha Vashisth
Associate Professor & HOD
PhD (English), Gurukul Kangri University, Haridwar
MA, Gurukul Kangri University, Haridwar
BA, Ch. Charan Singh University, Meerut
Currently working as the Head of Centre for Language Learning at The NorthCap University, Gurugram, Haryana, Dr Divyabha is a target driven, dedicated professional with more than 18 years of experience in teaching, administration and research. She is PhD in English with specialization in Feminist Writing. She has presented and published many research papers in International and National conferences and journals of repute and also written a book on Communication Skills. She has supervised several MPhil dissertations and guiding PhD scholars in various fields. She has chaired sessions in various National and International conferences and has received a best paper award for her research work. Her dedication and commitment has contributed towards successful implementation of new programs at the Centre. She is a certified BEC Trainer, and is also certified by the British High Commission to teach all levels of Business English Certificate Courses. She has also done Post Graduate certificate in teaching English from CIEFL Hyderabad now known as English and Foreign Language University. She facilitates sessions on communication skills, Interpersonal Skills, interview skills, voice and accent, group discussions, and presentations. She coordinates clubs for enhancing oratory skills of students. She has been conducting Model United Nations (MUNs) and Youth Parliament at the University. She is also involved in Faculty Development programmes, PhD program and handling many academic committees as chairperson and member.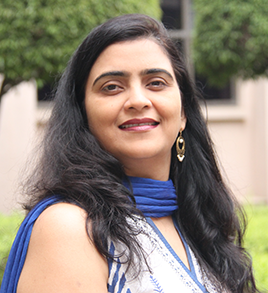 Dr Shrutimita Mehta
Associate Professor & Dy. Dean-Student's Welfare
PhD, CCS University, Uttar Pradesh
MA (English), University of Delhi
BA (English Hons), University of Delhi
Three Years' Advanced Diploma (German), University of Delhi
Dr Shrutimita Mehta is a PhD in English Literature and holds an Advanced Diploma in German Language. She specialises in teaching courses like Business Communication, Language Skills, Effective Communication, Essentials of English and Phonetics. She has published research papers in several International Journals, contributed chapters in books and presented papers in several National and International seminars and conferences. She has also participated in conferences as chair for several paper presentation sessions. Dr Shrutimita Mehta co-authored the book Essentials of Communication in the year 2009. She is a certified BEC Trainer and is certified by the British High Commission to teach all levels of Business English Certificate Courses. She has a rich experience of twenty-five years of teaching students of Engineering, Management and Law various aspects of Functional and Communicative English, Soft Skills and Inter-personal Skills. Her contribution to initiating new courses at the Centre of Language Learning since its inception is noteworthy. Her areas of interest are Gender studies, Indian Writing in English, Postcolonial Literature, Partition Studies, Women Novelists and Twentieth-Century Writing.

As Deputy Dean-Student Welfare, Dr Shrutimita Mehta has contributed significantly to motivating students to participate in various co-curricular and extra-curricular activities organised at the University. She is also the Chairperson of the Student Activities and Leadership Cell (SAL) and the Community Service Committee of the University. She has organised several debates, group-discussions, seminars, and quizzes to help students improve their overall personalities and help them develop better communication skills. She has also delivered sessions on Personality Development, Communication Skills, Business Writing, and Soft Skills for Students, Staff and Faculty in events organised at NCU and outside. Dr Mehta is also the Faculty Incharge of Clubs that work at developing students holistically and motivating them to become Leaders of tomorrow.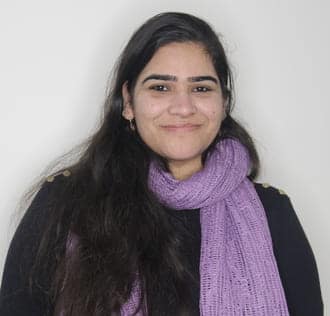 Dr. Gouri Kapoor
Assistant Professor
B. A. and M. A. in English Literature from Hansraj College, Delhi University
Dr. Gouri Kapoor is employed with The NorthCap University as an Assistant Professor of English at the Centre of Language Learning. She has done her B. A. and M. A. in English Literature from Hansraj College, Delhi University. She was awarded her doctoral degree by the English and Foreign Languages University, Hyderabad in 2020 for her Ph. D. dissertation titled "Female Corporeality and Embodied Subjectivity in Margaret Atwood's Selected Novels". Her primary areas of research interest include Feminism; Gender Studies; Body Studies; Medical Humanities; Postcolonial Literature; World Literature; Indian Literature and Life Writings. Her past work experience includes teaching at Shyama Prasad Mukherjee College for Women (Delhi University), Guru Gobind Singh College of Commerce (Delhi University) and SRM University, Sonepat. Dr. Kapoor has presented papers at several national and international conferences. These include the 2017 annual conference organised by American Comparative Literature Association (ACLA) in partnership with Utrecht University, the Netherlands. One of her papers has been published by Routledge as part of an anthology titled "Writing Gender, Writing Self: Memory, Memoir and Autobiography".
Dr Divyabha Vashisth
Associate Professor & HOD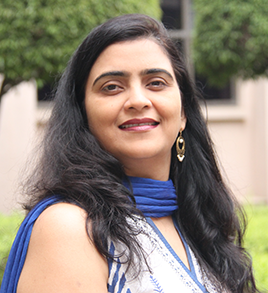 Dr Shrutimita Mehta
Associate Professor & Dy. Dean-Student's Welfare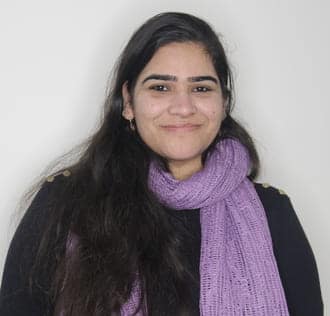 Dr. Gouri Kapoor
Assistant Professor
Abhivyakt, The Debating Society
Samwad
Success Mantra
Announcement
Admission Enquiry