Vision
The vision of School of Law is to be ranked amongst some of the best law schools in India and the most preferred private university destination for law aspirants. School of Law at The NorthCap University provides the highest quality professional law courses in Gurgaon to equip the students for a transnational practice and to face the challenges posed by the internationalization of legal profession.
Mission
Our law school in Haryana aims to achieve excellence in legal education through interactive teaching-learning process, clinical opportunities, exposure to the legal profession through internships and externships.
To provide industry ready curricula and innumerable opportunities to interact with the stalwarts in the legal profession. We are known as one of the best Law colleges in Delhi NCR for offering most professional legal education.
As the best college for law in India, we groom the skills, knowledge and values of all the students to make them not only a competent legal professional but also complete human being.
Integration of the study of Law with Management subjects not only assists in developing our law students to excel as Lawyers but also as great managers.
Department USPs

Clinical Legal Education
Top Law School in Haryana with a strong emphasis on Clinical Legal Education Provides Module based Contextual Learning with co/extra-curricular activities to inculcate professional skills in students. Provides Free Legal Aid in collaboration with District Legal Services Authority, Gurugram.

Our Collaborations
Collaboration with National Law School of India University (NLSIU), Bangalore Association with Tier-I, Tier-II, Tier-III Top Law Firms of Delhi/NCR MOU with various NGOs to provide internship opportunities to the students Collaboration with National Legal Services Authority, Delhi Association with Principal Bench, National Green Tribunal, Delhi Association under "UK-Mission" Programme with British Council, India

Industry Ready Curriculum
The innovatively conceived 5 year integrated B.B.A.LL.B. (Honours) Degree Program with specialization in Constitutional Law, Corporate Law, International Law and IPR Integration of law with management in semester mode for enhancing the employability of Law Students in Fortune 500 companies of Delhi/NCR

A Unique Knowledge And Information Centre
Each student is empowered with the knowledge, passion and drive to excel as leaders in the legal profession, judiciary, public service, non-profit & non-governmental organizations, entrepreneurship and corporate entities. Conducive environment for stress free legal education in an era of specialty and super specialty subjects Learning at NCU would stretch beyond the boundary of prescribed syllabus

Internships With Tribunals, High Courts And Law Firms
NCU Law School provides quality internships and placements with Tier-I, II, & III Top Law Firms, Supreme Court of India, Delhi High Court, National Tribunals and Centre & State Commissions etc. Internships at office of Public Prosecutor, Gurugram Pre-Placement Internships at Fortune 500 Companies of Delhi/NCR

Fee Concession, Scholarships And Awards
Commitment to rigorous and exciting legal training is intimately connected to the NorthCap University's commitment to path breaking scholarships. NCU offers Fee-Concession and Scholarships to all meritorious students every year on Merit-cum-Means basis.

Regular Student Counseling & Career Guidance
Industry experts provide insight about changing paradigms of legal industry to ensure career prospects NCU, a premier university in India provides best Campus Placement Opportunities to law students Eminent legal professionals from industry engage law students to provide Career Guidance

Well Qualified Faculty
A dedicated team of noted academicians from reputed universities and NLUs, distinguished Judges, Legal Practitioners and Consultants, Social Activists and Corporate Counsels across the country are intimately nurturing the talent of the students Visiting Faculties from leading Corporate Law Firms, Tax Law Firms & IPR Firms.

Legal Aid Clinic
NCU Law School Annual Moot Court Competition is globally recognized as "Indian Stetson" NCU Law School conducts Legal Aid Camps frequently in association with District Legal Aid Service Authority (DLSA), Gurugram to provide legal assistance and consultancy to poor litigants to enforce their rights.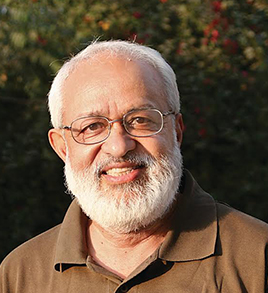 Professor Pushpesh Pant
Professor Emeritus
Prof. Pushpesh Pant is a noted Indian academic, food critic and historian. He retired as a Professor of International relations from the Jawaharlal Nehru University, Delhi. He is one of India's leading experts on International Relations as well as Indian cuisine, and as a columnist has written for a number of major publications like Forbes, Open, Outlook, Times of India and The Tribune. He has authored many bestseller books like The Cookbook (2011) which was also named by The New York Times as one of the best cookbooks of the year. He was also featured in an interview in The Australian. The Government of India awarded him the Padma Shri in 2016. Professor Pant has published widely on travel and tourism, with over a dozen books to his credit.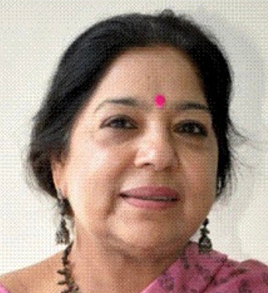 Dr. Manjula Batra
Professor
Professor (Dr.) Manjula Batra is a well known academician, research scholar and Institution builder in the field of Law. She was formerly Professor of Law and Dean at the Faculty of Law, Jamia Millia Islamia, New Delhi. Being the first permanent faculty to have joined the Faculty of Law, Jamia, since its inception, Professor Batra played a pivotal role in its growth and development. In fact it was during her tenure as Dean that she started a five year integrated self-financing B.A. LL.B (Hons.) course at the Faculty of Law, Jamia in the year 2016. She also launched the first ever Law Journal of the Faculty of Law in the same year. During her tenure at Jamia Professor Batra held several important positions, such as, being the Chairperson of the Ordinance Committee of Jamia and a member of the editorial board of the Jamia magazine "Jauhar." While serving in Jamia, Professor Batra was appointed as Director, Vivekananda School of Professional Studies, Delhi on deputation basis for almost three years. She contributed immensely to the growth and development of its Law School.

Professor Batra has many publications to her credit which includes books, chapters and articles. She's presented innumerable papers on diverse legal topics at National and International Conferences, Workshops and Seminars. Besides she's held important positions in prominent Universities and Statutory bodies. She was also Director (Research) at the Delhi Metropolitan Education Institute, Noida, affiliated to Guru Gobind Singh Indraprastha University and made notable contribution in research.

Professor Batra continues to be a member of several academic and statutory institutions. To name a few, she's a member of the women's core group of the National Human Rights Commission and is a member of the executive council of the National Law University Delhi.
Dr. Archana Sarma
Associate Professor HOD
PhD, NLUD, New Delhi
LLM & MPhil, National Law School of India University (NLSIU), Bengaluru
LLB, Guwahati University, Assam
She is teaching at The NorthCap University, Gurgaon, since 2011. With a passionate interest in Criminal Law and Human Rights, she worked as a Law Researcher at People's Watch before joining academics. Dr. Sarma completed her doctoral research in the area of computer forensics and the law from National Law University Delhi (NLUD), New Delhi. She holds M.Phil. & LL.M. degrees from NLSIU, Bangalore and LL.B. degree from Gauhati University. She has been an active participant in many national and international seminars, and has written several articles in leading journals. She is a content writer of the module on Cyber stalking, Cyber Bullying and Cyber Defamation under UGC MOOCs. She engages special classes for LL.M. (Professional) programme at NLUD. She is also a trained vocalist in Hindustani Classical Music.
DR. Pallavi Bajpai
Assistant Professor Sel. Grade
BALLB, IMS, Dehradun
LLM, NALSAR University of Law (Gold Medalist), Hyderabad
Dr. Pallavi Bajpai graduated from IMS, Dehradun and did her LLM from NALSAR University of Law, Hyderabad. She has been awarded a Gold Medal by the President of India, Hon'ble Shri Pranab Mukharjee, for her performance in Comparative Constitutional Law, during her LLM studies. Her core subjects are International Commercial Arbitration, Business legislations, Corporate Laws and Indian legal System. She has participated in several national as well as international conferences. As an intern, she has worked with ONGC, Suri & Co. and JP Cement. Her areas of interest are Corporate Law and Governance. She is UGC-NET qualified.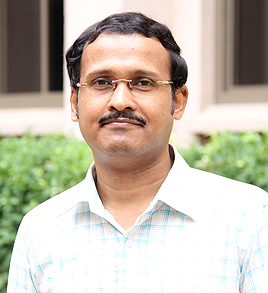 Dr. Tapobrata Pakrashi
Assistant Professor (Sel. Grade)
Ph.D. Jawaharlal Nehru University, New Delhi
M.Phil.: Jawaharlal Nehru University, New Delhi
LL.M (Intellectual Property Right) Gold Medalist: National University of Study and Research in Law (NUSRL), Ranchi
LL.B.: Vidyasagar University, West Bengal
Dr. Tapobrata Pakrashi holds an M.Phil. and Ph.D. from the Jawaharlal Nehru University (JNU), New Delhi. He has worked under the supervision of top International Academics as a research scholar at JNU. His area of research at both M. Phil. and Ph.D. was International Intellectual Property Right (IPR) laws. He is a topper in LL.M. in the area of IPR specialisation and has also scored the highest in LL.M. dissertation from the National University of Study and Research in Law (NUSRL), Ranchi.

He has been invited to participate and present research papers at international seminars abroad by academic institutions of repute. He has also worked as a consultant for Monash University, Australia, in independent capacity. He has worked on issues concerning Access to Medicines (A2M) at legal and research organisations having International repute. He has worked as a senior Law officer at the office of the United Nations Special Rapporteur on Right to Health, and has also been part of litigations on pressing issues concerning Public Health at the Supreme Court of India, High Court of Delhi and other Subordinate courts. He has published research articles in leading Law journals and has presented research papers at various National and International seminars.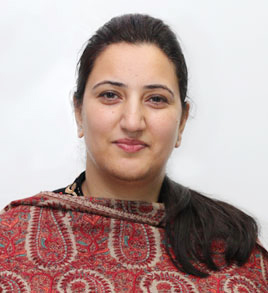 Dr. Unanza Gulzar
Assistant Professor (Sr. Scale)
BSc, LLB, LLM
UGC-NET, J&K SET
Ph.D. Jamia Millia Islamia
Dr.Unanza Gulzar has done her LL.B and LLM from University of Kashmir specializing in Business laws and IPR besides holding Bachelor's degree in science. She has completed her Ph.D. from Jamia Milia in the area of E-commerce and IPR. She has qualified the U.G.C. NET twice and State eligibility test for lectureship in the year 2013. She has to her credit a Book on "Money Laundering in India: Legal Perspective". She has published more than 35 research papers in various national and international reputed law journals. She has received number of letters of appreciation from different law journals for her contribution. Besides, her articles have appeared in various newspapers/ Web-portals on a wide range of subjects from politics to typical legal matters. She has presented 35 research papers in various Seminars and conferences. With over more than five years of teaching experience, she has taught in Central University of Kashmir. She has received Professional Development Training organized by National Law School University, Bangalore and Menon institute of legal advocacy training in association with SLS, CUK. She had attended more than 7 Faculty Development programmes apart from 2 refresher courses. She has completed various other certificate courses from prestigious institutes. She is an associate editor of three journals in both India and outside India.
Ms. Shiksha Dahiya
Assistant Professor (Sr. Scale)
B.Com (Honours) -Jesus and Mary College, Delhi University
L.L.B- Campus Law Centre, Delhi University
Post-Graduation in Public Relations- Bhartiya Vidya Bhavan, New Delhi
L.L.M (competition law) - Manav Bharti University, Himachal Pradesh
UGC-NET December 2012
Ms. Shiksha Dahiya is an alumnus of Jesus and Mary College, Delhi University, graduated in Law from Campus Law Centre, Delhi University along with her Post Graduation in Public Relations from Bhartiya Vidya Bhavan, New Delhi and completed her L.L.M. from Manav Bharti University, Himachal Pradesh.

She qualified UGC-NET in December 2012, followed by Post-graduate diploma in 'Competition Policy and Law' from National Law University, New Delhi. Her core subjects are Business Laws, Corporate Laws and Competition Law.

Apart from 2 years of experience at Law Firm, she holds 4.5 years of teaching experience including her teaching assignment at Faculty of Law, Delhi University. Ms Dahiya has been awarded full scholarship by UNESCO for Summer Academy on women's empowerment at Koc University, Istanbul, Turkey. She has been selected as 'Anubhavi' for Anubhav Series in Public Policy by Harris School of Public Policy, Chicago University (Delhi Centre).

She is actively involved in legal literacy in rural areas in her personal capacity. She has authored 7 research papers in National and International Journals in last 4 years and attended many Workshops and Conferences.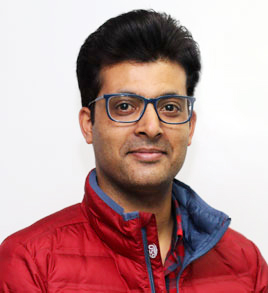 Mr Bilal Ahmed
Assistant Professor
B.A, LL.B (Jammu University)
LL.M (Amity University)
Ph.D (Pursuing)
Bilal Ahmed has done his B.A, LL.B from Jammu University in 2011 and LL.M (Constitutional Law) from Amity University in 2013 as a topper of his batch. He possesses 5 years experience of teaching in some reputed Law Institutes in NCR (Mewar Law Institute and Kamkus College of Law). Also research experience includes a number of publications and Chief Editor of Kamkus Law Journal, (First Edition). He has also number of seminars particularly on Human Rights in India, in his credit. He is also working on his Ph.D, thesis topic "Electoral Reforms in India: Critical Analysis, With Special Reference to Misuse of Religion in Elections." Remained Chief Co-coordinator of Curricular activities of Kamkus College of Law with great appreciation. He has also delivered guest lectures in different Law institutes of J &K, on Special Provisions for different states under Constitution of India.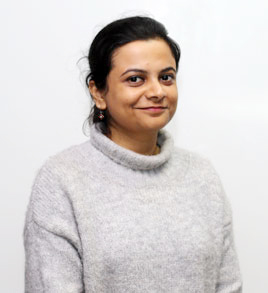 Ms Deborisha Dutta
Assistant Professor
LLM, WBNUJS
BA-LLB, University of Calcutta
Deborisha Dutta has done her BA-LLB(honours) from Department of Law, University of Calcutta and completed LLM (specialization in Commercial Law) from West Bengal National University of Juridical Sciences (WBNUJS). She has been awarded the The R. Gopal Krishnan Scholarship and The Saroja Gopal Krishnan Scholarship for the year 2013. She has qualified All India Bar Examination (AIBE) and CBSE-UGC NET Examination. She has worked as a Research Assistant under the West Bengal Judicial Academy Research Project in West Bengal National University of Juridical Sciences (WBNUJS), KOLKATA for a year and a half on "Judicial activism and the rights of persons with disabilities". She has taught as a Guest Lecturer in Surendranath Law College, University of Calcutta for a year and before joining was working as an Assistant Professor in IMS Unison University, Dehradun for a year. She has a work experience of more than 3 years.
Ms. Garima Lakhmani
Assistant Professor
BSL.LLB (Pune University)
LLM (NLIU, Bhopal)
UGC-NET
Garima Lakhmani began her teaching career in 2017. Before starting teaching she has practised law for more than a year in Allahabad and Delhi High Court and have also interned in Allahabad High Court Mediation and Conciliation Centre. She also holds diploma in Intellectual Property Rights from Symbiosis Law School, Pune. Her Specialisation is in Criminal Law and her area of interest apart from Criminal law is Procedural law, Environmental law, Law of torts, Criminology and Victimology. She has a keen interest in mooting also and has judged mooting competitions at National Level.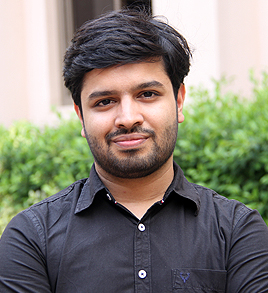 Mr. Himangshu Rathee
Assistant Professor
UGC-NET (December 2018)
LLM, National Law University, Delhi
BB.A. LL.B (H), The NorthCap University, Gurugram
Himangshu Rathee completed his BBA.LLB(H) from The NorthCap University in 2018. He was the gold medalist of his batch. He completed his LLM (Criminal and Constitutional Law) from National Law University, Delhi in 2019 where he was awarded with Vice Chancellor's Gold Medal. He has presented paper in several National and International Conferences and published research papers in journals of National repute. Additionally, he holds a Diploma in Internet Law and Policy from Gujarat National Law University, Gandhinagar and has pursued certificate courses in Jurisdictional Issues in Courts, Sports law, Nuclear law and Energy, Biodiversity Management, International Law etc.
Ms. Mahima Mahajan
Assistant Professor
UGC-NET (December 2018)
LLM, National Law University, Jodhpur
B.A. LLB (H), Guru Gobind Singh Indraprastha University, (Amity Law School), Delhi
Ms. Mahima Mahajan began her teaching career in 2019 as a Lecturer in Law with Amity Law School, Delhi where she taught Intellectual Property Rights and Competition Law. Ms. Mahima teaches Intellectual Property Rights, Environmental Studies and Indian History & Constitution at our Institution. Previously, she appeared in several Judicial Examinations in the state of Delhi, Uttar Pradesh and Rajasthan. Pursuing her interest in judiciary and research, she has worked for the Delhi Judicial Academy as a Law Researcher, where she was involved in a research project with Justice Madan B. Lokur, related to Judicial Pendency in India. Ms. Mahima aspires to pursue PhD in the near future.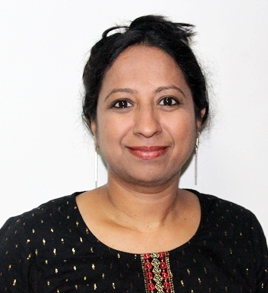 Mrs. Vaiji Raghunathan
Visiting Faculty
B.Com
B.L
LL.M. (Northwestern University)
Prior to joining NCU Law School, Professor Raghunathan was teaching at O.P. Jindal Global University. She has practiced law in India and the United States of America for several years. She worked at Reitler Kailas and Rosenblatt LLC, a New York-based law firm in the areas of general corporate law, mergers and acquisitions, securities law and venture financing. Prior to this, she was in the New York office of Shearman & Sterling LLP in its mergers and acquisitions and bank finance groups.

During her tenure in the US, she worked on several cross-border transactions for leading US and global organizations. She also assisted in the establishment of and provided advice to several start-ups. In India, she has worked in the areas of corporate law, arbitration and consumer law.

Professor Raghunathan has a master's degree in law (LL.M.) from Northwestern University School of Law, where she graduated with honors. She received her bachelor's degree in law (B.L.) from the University of Madras and was ranked first in the University. She is admitted to the New York State Bar and is a member of the Bar Council of Tamil Nadu, India.

She was actively involved with Data Security Council of India and has conducted workshops and published articles in this area. She teaches elective courses related to corporate law. She is also an independent legal consultant.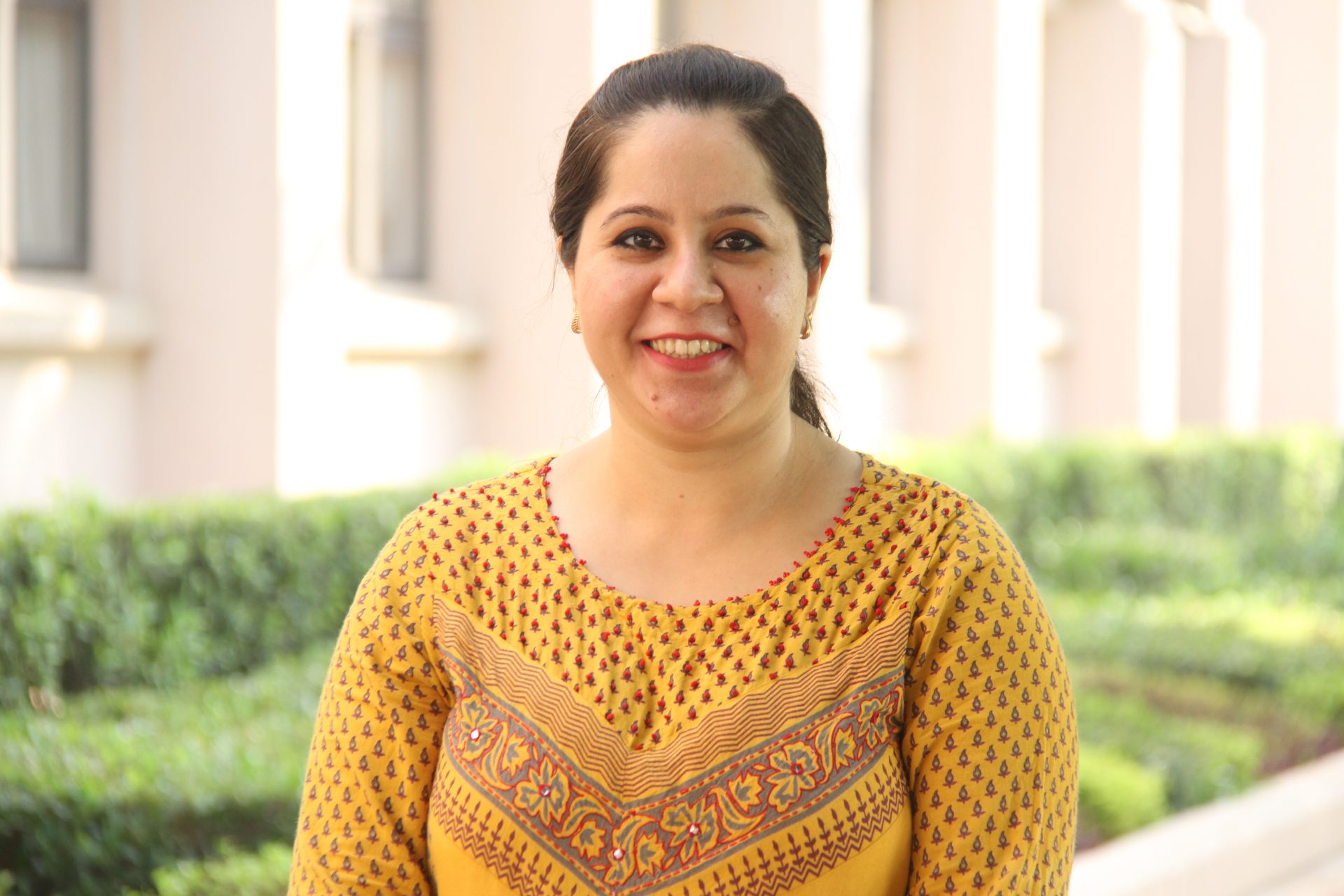 Dr Tavleen Kaur Khurana
Assistant Professor
Dr Tavleen Kaur Khurana has earned her LL.B. degree from the Campus Law Centre (CLC), Faculty of Law University of Delhi. She holds a Masters in Law (LL.M. degree) from India's premier research institute i.e. the Indian Law Institute (ILI), New Delhi. She holds the distinction of being a gold medallist in human rights law specialisation of the LLM Program and received the award (P P Rao Gold Medal) from the then Chief Justice of India, Hon'ble Justice Dipak Misra.

She has qualified the UGC NET-JRF examination and has completed her doctoral research (PhD) with a fellowship from UGC. Her Ph.D. is from Guru Gobind Singh Indraprastha University, New Delhi (GGSIPU, popularly known as I P University). In the capacity of a JRF Scholar, she has taught various subjects in IP University, namely ADR, Administrative Law, Labour Law and Professional ethics.

She has five publications to her credit. She has even authored a chapter in a book on Muslim Law. She has presented papers in various National and International Conferences; both in India as well as abroad.  She has even judged and organised various moot court competitions.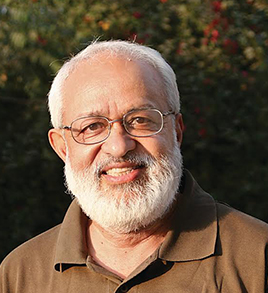 Professor Pushpesh Pant
Professor Emeritus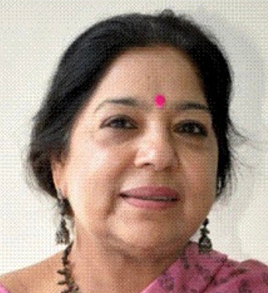 Dr. Manjula Batra
Professor
Dr. Archana Sarma
Associate Professor HOD
DR. Pallavi Bajpai
Assistant Professor Sel. Grade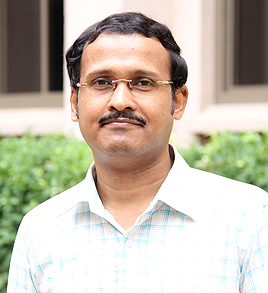 Dr. Tapobrata Pakrashi
Assistant Professor (Sel. Grade)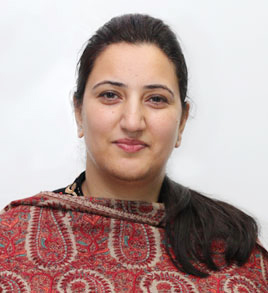 Dr. Unanza Gulzar
Assistant Professor (Sr. Scale)
Ms. Shiksha Dahiya
Assistant Professor (Sr. Scale)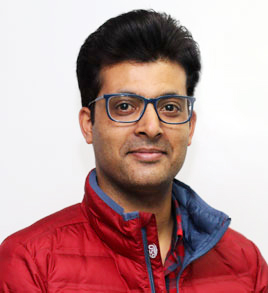 Mr Bilal Ahmed
Assistant Professor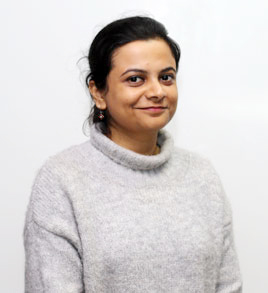 Ms Deborisha Dutta
Assistant Professor
Ms. Garima Lakhmani
Assistant Professor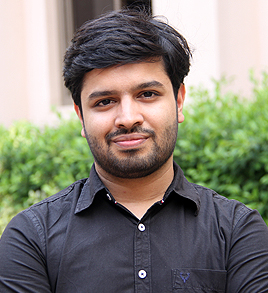 Mr. Himangshu Rathee
Assistant Professor
Ms. Mahima Mahajan
Assistant Professor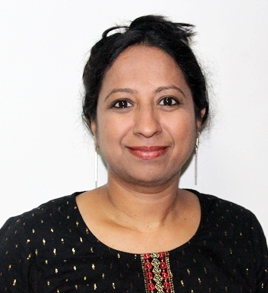 Mrs. Vaiji Raghunathan
Visiting Faculty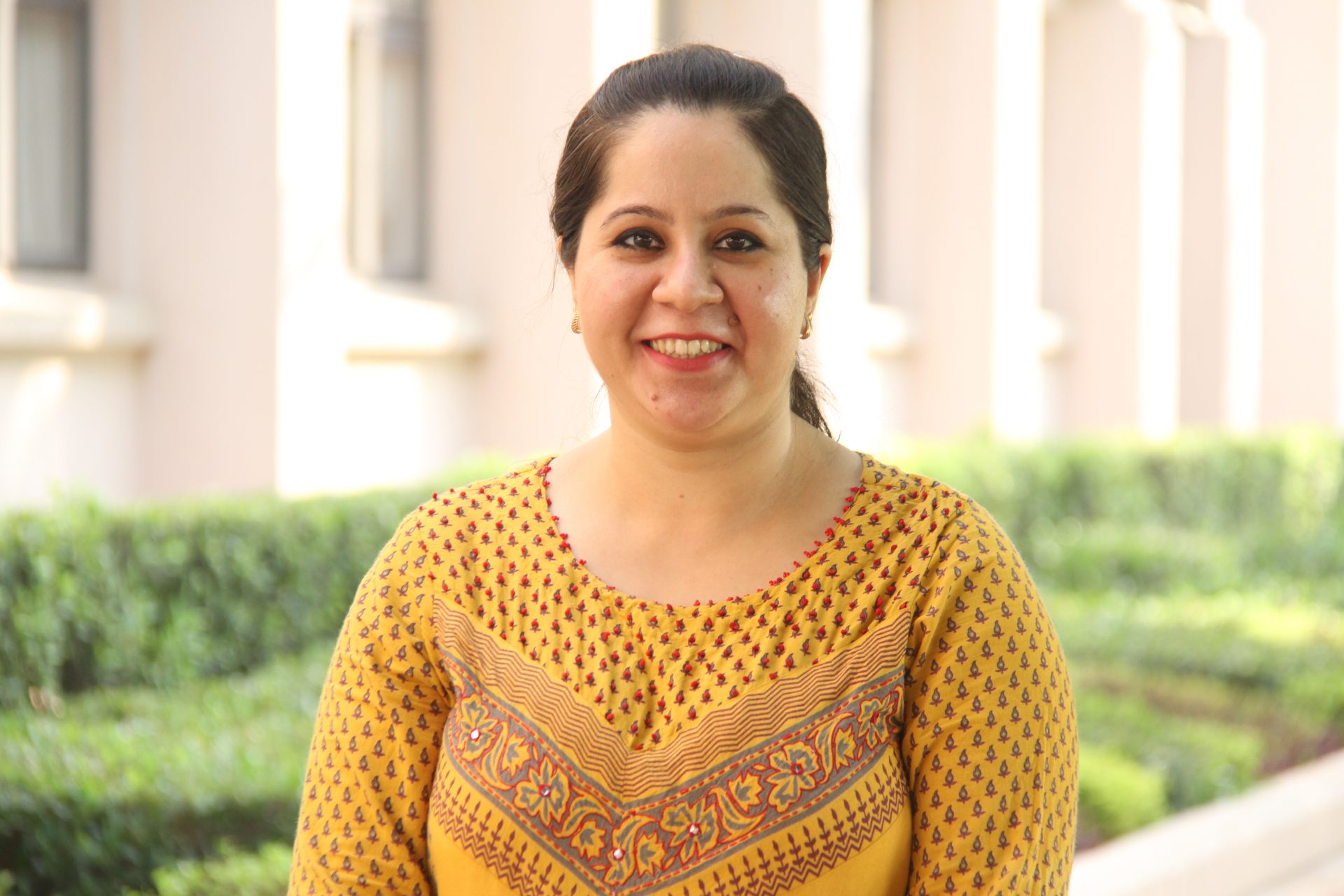 Dr Tavleen Kaur Khurana
Assistant Professor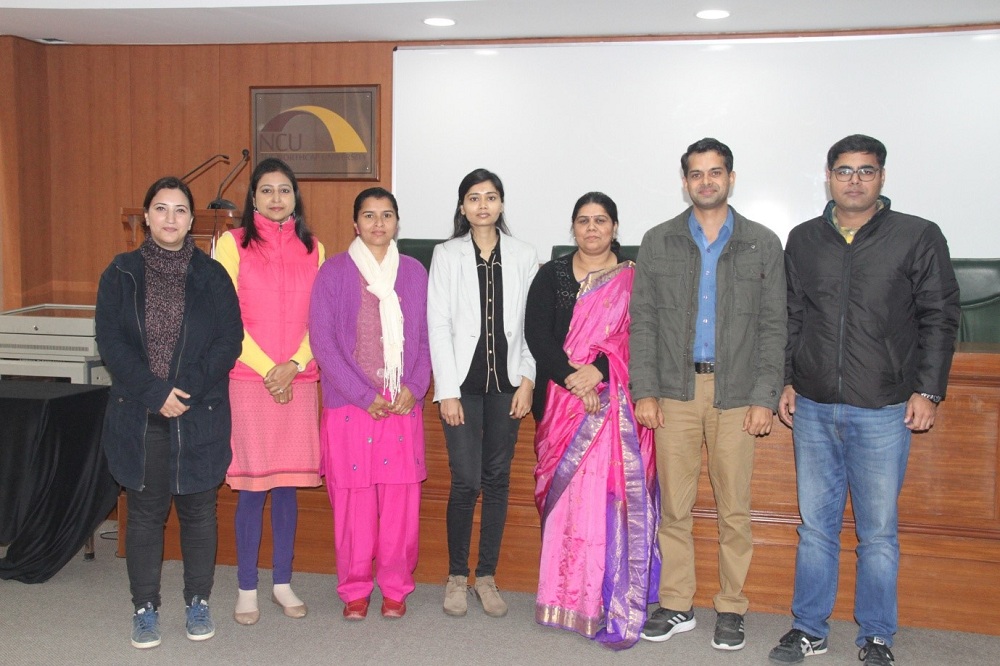 CIPRART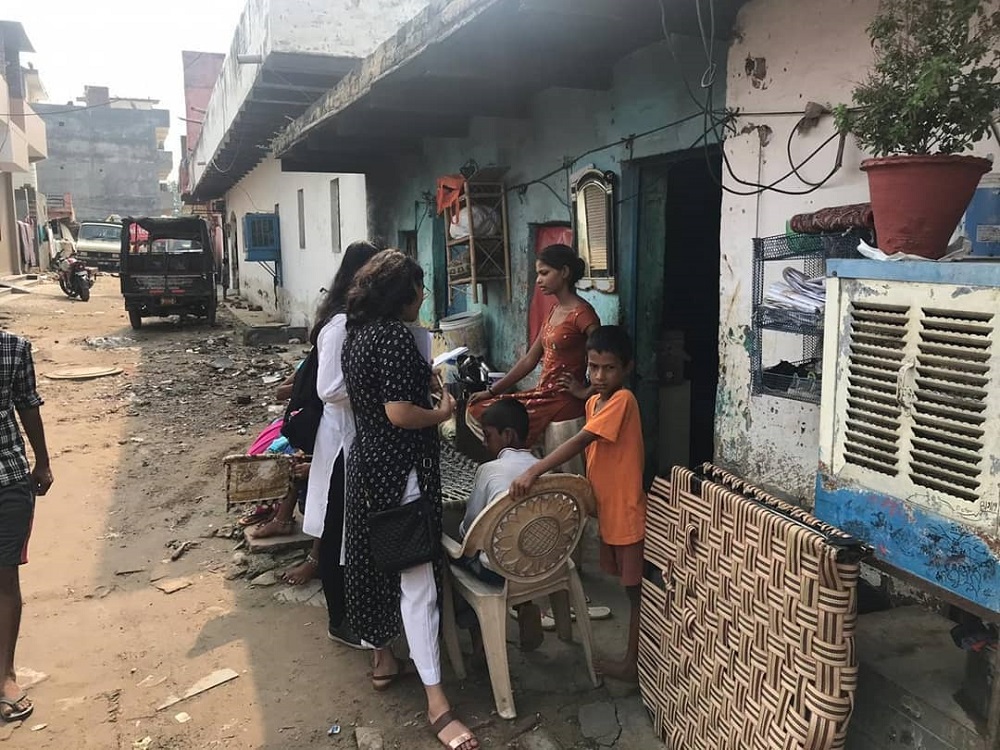 Legal Aid Society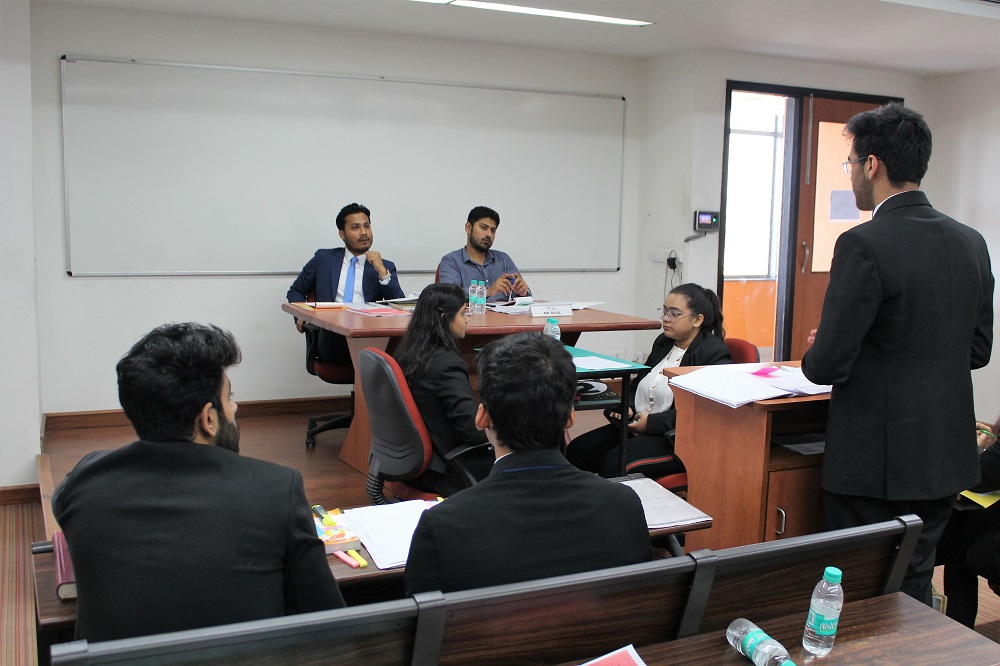 MOOT Court Society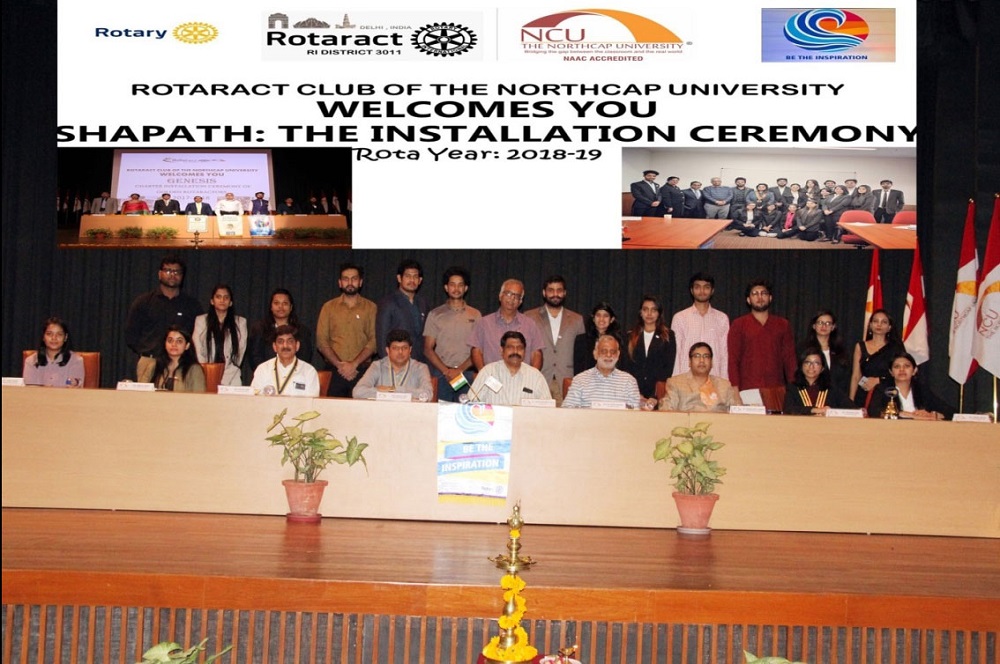 Rotaract NCU Club
Admission Enquiry