School of Management and Liberal Studies (SOM)
The School of Management and Liberal Studies at The NorthCap University offers MBA, BBA, Bcom (Hons), BA(Hons) Psychology , BA (Hons) Economics and PhD programs in Management and allied disciplines. School of management has been progressive in its approach and kept abreast of the latest trends and industry requirements. As a progressive student friendly institution, NCU-SOM has introduced programs like MBA with specialization in Business Analytics, BBA with specializations in Digital Marketing and Business Analytics. Experienced faculty at SOM using innovative teaching methods make learning fun and engaging with help of smart classrooms, multimedia aids, learning management systems and blended learning pedagogy.
Vision
To be a leading management school emphasizing academic excellence, research, innovation, entrepreneurship and developing socially responsible managers.
Mission
To emphasize on quality of learning and innovation with an industry-aligned curriculum.
To encourage multi-disciplinary specializations to develop committed and competent industry professionals.
To provide knowledge in management with an understanding of its applicability on the business environment and community.
To impart liberal studies to transform students into responsible global citizens who rise above socio-economic, cultural barriers and apply innovation, critical thinking and problem-solving skills.
Imbibe in learners the ethics, lifelong learning skills and positive attitudes to utilize their analytical mindset and abilities towards making meaningful contributions to society.
To instil the entrepreneurial spirit among potential future business leaders.

Domain Specialization
90% of faculty members are PhD from the reputed institutions.

Industry Interface
Industry interaction through guest lectures, industrial visits and seminars, Classroom learning through case studies, management games, simulations etc, Curriculum as per industry requirements

Liberal Studies
Interdisciplinary focus, Global platform, Flexibility in employment opportunities.

Student Placements
100% placement assistance for students, Top recruiters-HDFC bank, Nagarro, Zomato, Sqaureyards with the highest package of 14.8 lakhs.

Student Mentoring & Guidance
Individualized attention to students through mentor-mentee meetings, Guidance to students for their personal as well as professional development

Research & Publications
Continuous engagement of faculty members in research activities, Publications in highly reputed, peer reviewed national & international refereed journals.

Holistic Development
Student's all round development through different clubs and committees focusing on extracurricular and co-curricular activities, Motivation for new ideas through Tinkering lab and Incubation centre.

Smart Classrooms
Excellent learning infrastructure facilities, Access to licensed software, SMART classes, library & electronic resources, ergonomically designed classrooms.

Community Services
Relevant projects undertaken in collaboration with NGOs like CRY, Agewell, Goonj.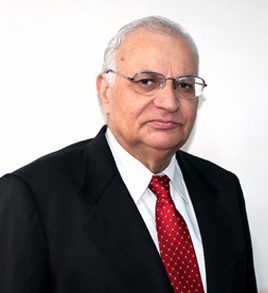 Prof. Prem Vrat
Pro Chancellor
Ph.D IIT Delhi
M.Tech, B.Tech (Hons), IIT Kharagpur
FNAE, FNASc, FWAPS, FISTE, FIIIE
Chairman, BOG, IIT (ISM) Dhanbad and IIT Mandi
AICTE, Distinguished Chair Professor
Former Founder Director, IIT Roorkee
Former Vice-Chancellor, UPTU, Lucknow (now known as AKTU, Lucknow)
Professor Prem Vrat is the Chairman Board of Governors of Indian Institute of Technology (ISM) Dhanbad with additional charge as Chairman BOG of IIT Mandi. An outstanding academic, Prof. Prem Vrat, is the Pro-Chancellor; Professor of Eminence and Chief Mentor at The NorthCap University, Gurugram. Just prior to joining ITMU as the Vice-Chancellor, in September 2011, he was Professor of Eminence at the Management Development Institute (MDI), Gurugram. Prof. Vrat was Founder-Director, IIT Roorkee; Vice-Chancellor, U.P. Technical University, Lucknow; Professor, Head Centre for Management Studies, Coordinator Applied Systems Research Program, Dean, Dy. Director and Director (Officiating) at IIT Delhi; Professor and Division Chairman of Asian Institute of Technology, Bangkok. He is an Honorary Professor at IIT Delhi and Distinguished Adjunct Professor at AIT, Bangkok. He was Chairman, Board of Governors of WIT, Dehradun, a constituent institute of Uttrakhand Technical University. He is AICTE- Distinguished Chair Professor. He is the first alumnus of IIT Kharagpur to become an IIT Director. He was Honorary Research Fellow at the Department of Engineering Production, University of Birmingham (U.K.) and as an International Visiting Fellow at University of Western Sydney, Australia and has visited 22 countries. He has been teaching, conducting research and offering consulting for past 55 years. He was National Merit Scholarship holder during his B.Tech.
He has guided 50 PhD theses, 118 M Tech. and 65 B.Tech. major projects on Industrial Application of Systems Approach and Management Science. He has published more than 506 research papers in reputed journals and proceedings of international and national conferences. His research papers have received more than 9413 citations with g-index of 94 and maximum citation of a paper as 1856 (as per google scholar). His research papers receive on an average 650 google scholar citations each year. He authored/co-authored 7 books and completed 5 sponsored projects and 36 consultancy assignments. His book, 'Productivity Management: A System Approach' received awards from DMA as well as ISTD. His book, 'Materials Management: An Integrated Systems Approach' published by Springer is available worldwide both in print and e-book version. He is a Fellow of the Indian National Academy of Engineering, National Academy of Sciences, World Academy of Productivity Sciences, ISTE and the IIIE. Recipient of multiple awards and recognitions, Professor Vrat was conferred Doctor of Engineering (Honoris Causa) by Bundelkhand University; Distinguished Alumnus Award by IIT Kharagpur; Distinguished Service Award by IIT Delhi; Outstanding Contribution Award for National Development by IIT Delhi Alumni Association; Uttaranchal Ratan Award; Lillian Gilbreth Award; 15 Best Paper medals and prizes. Prof. Prem Vrat was conferred the National Systems Gold Medal by the Systems Society of India (SSI), and Honorary Membership of IIIE, the highest recognition by IIIE. SAE India Foundation bestowed on him the 'Guru' Award for his outstanding contributions. He was conferred the 'Life -Time Achievement Award' at the 18th Annual International Conference of the Society of Operations Management at IIT Roorkee in December 2014. He received Dr. M.C Puri Memorial Award of ORSI for his outstanding contribution for promotion of Operational Research in India and Life -Time Achievement Award-2017 by the Indian Institution of Industrial Engineering for Outstanding contributions to the Industrial Engineering Profession and the Society. Re-Think India conferred on him the" Visionary Edu-leader of India" Award on the 11 December 2017 given by Former President Shri Pranab Mukherjee. He was conferred the Lifetime Achievement Award by Systems Society of India and Dayalbagh Educational Institute at DEI, Agra on 5th March 2018. U.P Chief Minister felicitated him on the 26 July 2019 for his valuable contributions as Vice-Chancellor of UPTU, during his tenure. IEOM Society International based in the USA conferred on him "The Distinguished Educator Award",2021 for his distinguished achievements, contributions and life -long dedication to the Industrial Engineering and Operations Management Profession. He received "The Great Indian Teacher Award (GITA 2021) conferred during LEAD Global Conclave on 4th September 2021.He received APAC Educational Leadership Award in recognition of exceptional Leader who made a difference and extraordinary contribution to education sector on 3rd December 2021. He received the prestigious "Atmaram Pururskar" from Central Hindi Institute under Ministry of Education, Government with a cash honor of Rs. Five Lakhs for the year 2018. POMS (USA) India chapter and IMT Ghaziabad conferred on him the Lifetime Achievement Award on 27th July 2022.
He has been on the Board of Governors of many technical institutions and universities, on the editorial boards of many Indian and foreign journals. He was Chairman (NWRC) of AICTE; Chairman, Program Implementation Committee of National Project on Earthquake Engineering Education (NPEEE). Chairman, Working Group on HRD in IT, Department of IT, Government of India; Member, JNU Court; Member of Ad hoc Task Force (ATF), Independent Director on the Board of Air India; Co-Chairperson, RAC-DRDO, Member, Advisory Group of Experts for Technology Upgradation in Indian Railways, and Member, EC of YMCA University and CUH. He was Chairman INAE Forum on Engineering Education, Member, Board of Governors of National Institute of Industrial Engineering (NITIE) and Member Task Force by MOE on Engineering Education in Regional languages and Chairman, National Credit Framework. He has been Chairman of the AICTE- Visvesvaraya Best Teacher Awards Committee for 2020 and 2021. He has chaired many policy making committees of AICTE including the teaching of engineering in Indian languages.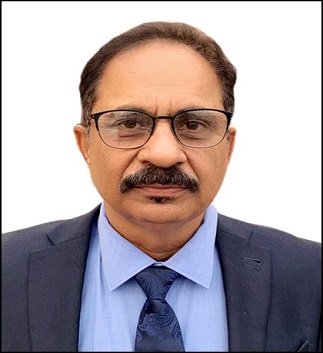 Prof. S.K.Breja
Professor
Professor (Dr.) S.K. Breja is a Quality professional and Distinguished Professor for Strategic management, Operations management and Supply chain management, at School of Management and Liberal Studies, The NorthCap University Gurugram. He is PhD from IIT Delhi in TQM and Business Excellence and has total of 40 years of combined industry and teaching experience. At National Council for Cement and Building Materials (NCB), where he worked during 1986-2018, he headed three departments and superannuated as senior scientist and Joint Director on 31st October 2018. Prior to joining The NorthCap University, he worked as Professor of Operations management, Logistics and Supply chain management, Global sourcing and business development, Consumer behavior and HOD-MDP and Consultancy at JIMS Kalkaji, New Delhi.

Dr. Breja worked at NCB for more than 32 years. He has nearly 25 years experience in consultancy, teaching and training large number of industry professionals and PG diploma students in management systems, TQM and cement and concrete technology. He has held workshop on SQC at UltraTech (Grasim and L&T group) cement plants and conducted training on ISO/IEC 17025 and cement, concrete and building materials at many cement plants and thermal power plants, including NTPC Korba, Indira Sagar Project, Khandwa and Sardar Sarovar project, Ahmadabad. He is ISO 9001 certified Lead Auditor and ISO/IEC 17025 and ISO/IEC 17043 certified Internal Auditor. He has successfully led many research and consultancy projects for cement and process industry and Department of Science and Technology, Government of India, implemented 58 PT schemes, visited more than 50 cement plants for consultancy assignments, developed 42 CRMs and organized many training programs, workshops and national seminars, and 15th NCB international seminar. Under his leadership, NCB achieved the distinction of getting 'first in the country accreditation' by NABL (National Accreditation Board for Testing and Calibration Laboratories) for Proficiency Testing (PT), and also by CSIR-NPL, New Delhi for Certified Reference Materials (CRMs) and the stamp of Bhartiya Nirdeshak Dravyas (BNDs). He was the coordinator of National Award for Quality Excellence for Cement Industry from the year 2000 to 2018. He has also won Best Scientist award at NCB in the year 2000 and six best paper awards at International Seminars during his career. Overseas Visits/training: He has received training from JICA (Japan International Cooperation Agency) on "Total Quality Control and Standardization Activities", in Japan, where he visited several Deming Prize companies like Mitutoyo Corporation, Sharp Corporation and Denso Polymer, won three awards including a medal awarded by Professor Takahashi during training. He also received UNIDO training in India, Germany and Austria on 'Development and adoption of appropriate technologies for enhancing productivity in the cement sector' and attended meeting at UNIDO HQ Vienna in 2017. He delivered country's welcome address at 14th TCMB seminar in 2018 in Turkey. Dr. SK Breja has 95 publications and presentations in National and International journals/ seminars/conferences to his credit.
Prof Nimit Gupta
Professor & Officiating Head
Dr Nimit Gupta is Professor of Marketing at School of Management & Liberal Studies- SOM- The NorthCap University, Gurugram India. He is also CO-Head, NCRC, NCU Case Research Centre and Chair- NCU Alumni Committee. Dr Nimit Gupta is the advisory board member of Harvard Business Review. . He is a certified marketing trainer trained by Dr Philip Kotler. He is certified from Harvard for case teaching.  He has 19 years of experience in Teaching, Academic Administration, Consultancy and Research at reputed management institutes of Delhi NCR. He had worked in various capacities as PGP Chairperson, Programme Director, Internship Coordinator, NBA Team Member, Marketing Club Coordinator, Governing Board Member (Faculty Representative), Examination Controller to name a few. He has authored 3 books on contemporary themes- Permission Marketing and Case Writing.  He has presented 50+ research papers/cases/articles in National and International Seminars organized by IIM (A), FMS, IIT (M), BIMTECH, IMT etc. He has published 70+ research papers/cases/articles/book chapters in

journals of repute including Journal of Services Research, Journal of Electronic Marketing and Retailing, Journal of Digital and Social Media, Journal of Teaching and Case Studies, Journal of Marketing and Communication, International Journal of Customer Relations, Indian Journal of Marketing etc. He had served as a Keynote Speaker/ Session Chair/Track Chair /Moderator/Panel Member in 40+ national and international conferences. He had conducted 30+ FDPs sessions for faculty of reputed universities/colleges across India. He is a prolific case writer and his cases are used for classroom teaching by academic institutions like University of Newcastle Business School-UK, Qatar University-Qatar,  Bologna Business School – Italy, ICD International Business School- France to name a few. He is recipient of several scholastic performance awards including Best Case Award: Case Centre (USA), ),   Dr G.D Sardana Memorial Young Scholar Award- George Mason University, USA & BIMTECH-India, Best Faculty Award, National Excellence Award for Innovative Teaching,  World Education and Skill Conclave, Rastritya Srijan Siksha Rattan Samman  to name a few. He is an Accredited Management Teacher from AIMA and has been instrumental in organizing MDPs in Marketing Management in association with Ministry of Micro, Small and Medium Enterprises, Govt of India. He had conducted MDPs for organizations EPCH, TCI, Coromandel, NFL etc as a corporate trainer.  He is on review and editorial board of national and international journals of repute like Emerald Emerging Markets Case Studies (EEMCS), South Asian Journal of marketing (Emerald),  International Journal of Sales & Marketing Management Research and Development (IJSMMRD), Samvad, Jaipuria Journal of Management to name a few. He is on the board of select few academic institutions as advisory board member. He has supervised 3 PhD scholars and 8 scholars are currently pursuing their doctoral research under his guidance. He also acted as an advisory council member for Pitch's Top 50 Brands, for identification of India's Top 50 brands.
Dr. Shilpa Sindhu
Associate Professor
PhD (Marketing, Agri-Business Management)
ASRB-NET Qualified
Dr Shilpa Sindhu is an Associate Professor of Marketing and Entrepreneurship at School of Management and Liberal Studies, The NorthCap University. She has around 15 years of experience: Five years in marketing and research of agri-products at NAFED and more than Nine years in academia. She holds a PhD in Business Administration and ASRB (ICAR)-NET qualified. Her area of specialization is Marketing with interest in Consumer Behavior, Entrepreneurship, E-commerce, Retail Marketing, Services Marketing. She has to her credit around 30+ research papers published in various peer reviewed national and international journals like Journal of Non-profit & Public Sector Marketing, International Journal of Advanced Operations Management, Productivity, The International Journal of Entrepreneurship and Small Business, World Review of Entrepreneurship, Management and Sustainable Development. She has attended and presented papers in more than 15 conferences and seminars at institutions of repute like IIT, MDI, IMC, AIMA, JNU, IPU etc. in the areas of marketing, entrepreneurship, e-tailing, rural marketing, and economics. She has four book chapters published and a Book published with an International Publisher. She has supervised one doctoral research(awarded) and guiding three research scholars in the area of Marketing/Advertising/Leadership. She is a Lifetime member of All India Management Association (AIMA), Indian Society of Agricultural Development & Policy, PAU, Ludhiana and Haryana Economic Association. She has been the key resource person for various sessions in National and International seminars and conferences.
Dr. Sona Vikas
Associate Professor & Officiating Head
Dr Sona Vikas is a PhD from GGSIP University Delhi, a University Topper and Gold Medalist during Post-Graduation, a UGC-NET qualified professional, has more than 22 years of experience in Industry and Academics. She has to her credit more than 100 research papers in International and National journals, edited books and conference proceedings. She has been an author of 6 edited books. She is also a Master Trainer for the ICP-CSR Certificate Programme (under IICA, Ministry of Corporate Affairs, Government of India). Leadership skills and pro-people skills are her forte. She is known for her proactiveness, adeptness in multi-tasking, handling work under all kinds of pressure, her positivity and optimism. With her Industry Experience in HR, Sales, MIS and Quality she brings in a lot of practical insights in the classroom. Student mentoring and conducting behavioural training programmes for both students and corporates is where her heart lies. She is currently associated with NorthCap University Gurugram as a senior faculty of HR and OB in the School of Management and Liberal Studies. She has been conducting training for corporates, teachers and senior students at various colleges and schools in Delhi and NCR. She has been invited as a speaker and resource person at several national level platforms to deliver sessions in diverse areas.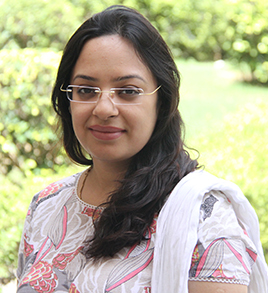 Ms Jiveta Chaudhary
Assistant Professor (Senior Scale)
PhD (Pursuing)
MBA
BBANET Qualified
MBTI® Certified Practitioner
Ms Jiveta Chaudhary is an MBTI®Certified Practitioner with extensive experience in student mentoring, career counseling and personality development. She is an MBA in HR from GGS Indraprastha University and holds a Diploma in Training and Development from the Indian Society for Training and Development. She has served the ITES and the NBFC service sectors, and has been part of academia for more than eight years. She has attended and organized multiple national and international workshops on Research Methodology, Case Study Development, Quality Education, etc. She has to her credit multiple publications in national and international journals. Currently she is serving as a Core Faculty member at the School of Management in the HR & OB domain. She is pursuing a PhD in Management (Organizational Behavior) from GGS Indraprastha University. Her interest areas include Organizational Behavior, Organization Change and Development, Employee Engagement, Team Building, Innovative Leadership, Training and Development and Philosophy of Management.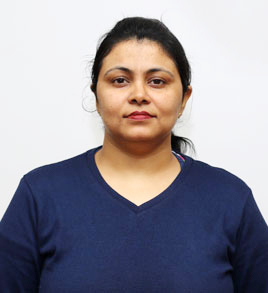 Dr Deergha Sharma
Associate Professor
PhD, University of Rajasthan, Jaipur
Dr. Sharma is an associate professor of finance with more than fifteen years of
work experience. With more than twenty-five publications, her research has been in various journals of international and national repute, including the journals listed in Scopus, Web of Science, and the ABDC Journals list. She has one edited book published by IGI Global USA and one Indian patent to her credit. She has presented her research work at several international and national conferences organized by leading business schools and currently supervising four research scholars at The NorthCap University. Her key research areas are banking sector operations, financial modeling, sustainability, fuzzy logic and decision-making.
Dr. Priyanka Banerji
Assistant Professor (Selection Grade)
Ph.D (Applied Economics)
M.Com (Applied Economics)
PGDBA
PGDCA
CBSE-NET Qualified
Dr. Priyanka Banerji is Assistant Professor (Selection Grade) of Economics at School of Management and Liberal Studies, The NorthCap University. She has 12+ years of experience of working in academia. She has completed her Ph.D. in Applied Economics in the year 2012 from University of Lucknow, Lucknow and has qualified CBSE-NET. Her area of specialization is Economics with interest in Statistics, Applied Economics, Indian Economy, Developmental Economics, Microeconomics and Macroeconomics.

She has completed PGDBA from Symbiosis, Pune. She has also completed PGDCA. Her research papers have been published in various peer reviewed National and International Journals in the areas of Humanities & Social Sciences, Business Management like, Int. J. Business and Globalisation, International Journal of Humanities and Social Sciences Invention (IJHSSI), Indian Society for Education and Environment, IOSR Journal of Business and Management (IOSR-JBM) and many more. She has attended many conferences and has presented papers in various institutes like, UPUEA Conference organized by SGRR, International Conference on Energy Storage Technology and Systems, ICOEST, etc. She has also organized Conclaves, FDPs and conferences. She is always in pursuit of challenging assignments that would facilitate the maximum utilization and application of her broad skills and expertise in making a positive difference to the organization.

Currently she is the Academic Coordinator at School of Management & Liberal Studies, The NorthCap University. She has supervised 1 Ph.D. scholar and 1 scholar is currently pursuing her doctoral research under her guidance.
Dr. Neha Kumar
Assistant Professor (Selection Grade)
Ph.D. in Commerce from Bundelkhand University, Jhansi
Masters in Commerce from Shri Ram College of Commerce, Delhi University
Honors graduate in Commerce from Indraprastha College
Dr. Neha Kumar is currently working as an Assistant Professor at the School of Management & Liberal Studies, The NorthCap University. She is an Associate Member of the Institute of Company Secretaries of India (ICSI). She holds a Ph.D. in Commerce from Bundelkhand University, Jhansi. She has done her Masters in Commerce from Shri Ram College of Commerce, Delhi University & is an Honors graduate in Commerce from Indraprastha College for Women, Delhi University. Dr. Kumar has also qualified UGC NET in Commerce. She has conducted various training sessions/Workshops/FDPs on Reference Management, Mendeley, Journal Selection and SPSS. She is a certified Mendeley Advisor. She has a keen interest in research & has authored/co-authored papers in various International & National journals indexed in Scopus & UGC. Her areas of specialization include Corporate Finance, Corporate Social Responsibility, and Corporate Governance. She has participated and presented research papers in International and National Conferences.
She has also co-authored three chapters in a book and is also a Guest Editor in three books and journals.

Dr. Kumar has been fortunate to obtain a wide range of corporate and teaching experience of more than 9 years. She has taught as a Faculty of  Commerce & Management in reputed colleges of Delhi University, Guru Gobind Singh University & SGT University.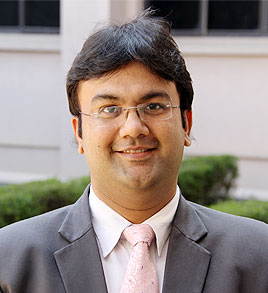 Dr. Akshat Aditya Rao
Assistant Professor (Selction Grade)
PhD, UGC-NET, MBA, BE
Dr. Akshat Aditya Rao is a Faculty of Marketing with over 10 years of experience in corporate and academia. An Instrumentation engineer of 2006 batch he started his career with Godrej and completed his MBA in Marketing from Malaviya National Institute of Technology, Jaipur in 2009 and was working with organizations as HCL and Gravita India Limited specializing in the area of Business Development before moving to academia to follow his passion for teaching and training. A PhD in Management from Faculty of Management Studies, University of Rajasthan , Jaipur , he is also UGC-NET qualified in Management. His research interests are e-tail, service marketing and consumer behaviour. He has presented his research in various international/national conferences and has published research articles in various journals of repute.
Dr. Saumya Sharma
Assistant Professor (Selection grade)
Dr. Saumya Sharma comes with a blended experience of corporate before shifting to the academics. In her pursuit of academic excellence, she is a firm believer of knowledge upgradation. Apart from her double masters, she holds doctorate degree from ICFAI University Dehradun in the field of training. To touch upon her corporate exposure, Ms. Sharma had been associated with premier organizations like HCL Infosystems Ltd. She explored her interest towards the field of academia while pursuing administrative role in the admissions department of UPES, Dehradun. Her academic and teaching interface, student engagement and research skills were honed during her work experience in the field of higher studies with institutions like IBS, Hyderabad, IMS Unison University, Kelvin Institute and UPES, Dehradun. At present, she is associated with School Of Management and Liberal Studies, The North Cap University, Gurugram. Being an astute academician, her teaching skills have hovered around subjects like Organizational Behavior, Human Resource Management, Career Management, Recruitment & Selection, Training & Development, Performance appraisal, Performance & Management, Syndicate Learning Program, Industrial Management, Professional Ethics, This will guide the scholars to focus on communication skills, interpersonal skills and social skills. Her area of research entails the domains of Organizational Commitment, Emotional Intelligence, Knowledge Management and others. Her extensive contribution towards numerous book chapters, journal articles, conference papers extend a vibrant reflection towards her widely ranging research interest.

She is an acknowledged professional by the Indian Society for Training and Development, New Delhi (ISTD) in the context of training. Her proud moment of her professional stint came to limelight when she received special accolade from the Ex-President of India- Honorable late Shri Pranab Mukherjee. This recognition was an acknowledgement of her securing highest marks and topping the batch at Indian Society for Training and Development, New Delhi (ISTD).
Dr. Shaveta Sachdeva
Assistant Professor
Dr. Shaveta Sachdeva is associated with School of Management and Liberal Studies, The NorthCap University as an Assistant Professor of Economics. Her areas of expertise include microeconomics, environmental economics and international economics/business. She has 7 years of work experience in academics, research and administration at institutions of repute. Prior to joining NCU she was associated with the Manav Rachna University as an Assistant Professor. She has also worked with Shree Guru Gobind Singh Tricentenary University and Dayalbagh Educational Institute, Agra. She holds PhD  in Economics from Dayalbagh Educational Institute Agra and is NET qualified. She has published research papers/ book chapters/ articles in various peer reviewed journals in the area of social sciences and management. She has also presented 20+ research papers at both national and international seminars organized by IIT Roorkee, IIBR Pune, Indus Business Academy Noida and IBS Banglore, etc. She is also a certified digital teacher by the ICT Academy.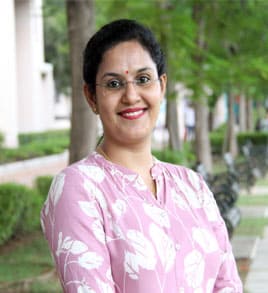 Dr. Akasha Sandhu
Assistant Professor
Dr. Akasha Sandhu is currently working as an Assistant Professor at the School of Management & Liberal Studies, The NorthCap University. She holds a Ph.D. in Business Administration from Guru Nanak Dev University. She has done her MBA (Finance and Marketing) with distinction from Guru Nanak Dev University, Amritsar; Dr. Sandhu has also qualified UGC NET JRF in Management. Her professional career is a blend of Industry and Academics. She is passionate about Academics and Research. Her research interests include Corporate Governance, Board Gender diversity, Corporate Internet Reporting and Disclosure Practices. She has published research papers in National and International peer reviewed journals indexed in Scopus/ABDC/UGC Care. She has participated and presented research papers in International conferences and seminars. She has also received Best Research Paper and Cash award in Research Scholar Award Category at 71stAICC conference organized by Osmania University, Hyderabad.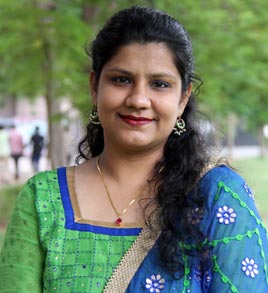 Dr. Seep Sethi
Assistant Professor
Dr. Seep Sethi is an academician and an avid researcher in the domain of HR and OB. She has a previous experience of over 5 years and was associated with some of the premier B-schools like Department of Commerce, Delhi School of Economics, University of Delhi and Amity School of Business, Amity University.

She is a B.A. (Hons.) Economics and MBA-HR from Aligarh Muslim University (AMU). She is a Gold Medalist and University Topper at both Graduate and Post-graduate level. She has pursued her Ph.d. in the area of 'Employee Well-being' from Faculty of Management Studies (FMS), University of Delhi.


Ms. Saniya Bhutani
Assistant Professor (Sr. Scale)
Saniya Bhutani is a Licensed Clinical Psychologist. She has completed her Bachelors in Psychology (Hons.) from Christ University, Bangalore, Masters in Psychology from Banaras Hindu University, Varanasi and her M.phil in Clinical Psychology from King George Medical University, Lucknow. She also cleared UGC-NET in 2015.

She has worked as a Consultant Clinical Psychologist at Fortis Healthcare and has been associated with special schools as visiting consultant. She is also pursuing a part-time PhD from the Department of Humanities and Social Sciences, IIT Delhi.

She is an Executive Committee member of the National Positive Psychology Association (NPPA).

She has presented papers at multiple national and international conferences. She has also published research papers. She has also delivered multiple talks and conducted workshops in various schools.

Her present area of work is in Learning Disabilities. Research interests include clinical psychology, neuropsychology, cognitive psychology, positive psychology, mental health, neurodevelopmental disorders, embodied cognition, cognitive rehabilitation, and social cognition.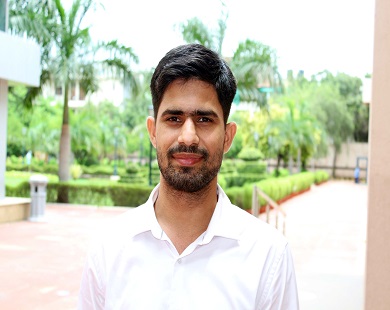 Mr. Ashish Budhwar
Assistant Professor
Assistant Professor
M.A. Psychology, Kurukshetra University
Mr. Ashish is a gold medalist in M.A. Psychology course from the Kurukshetra University. He has qualified the UGC-NET and the IIT-GATE for Psychology. He has also been a Clinical Psychology Trainee at the Govt. Medical College - Sector 32 Chandigarh. He is currently pursuing his PhD in the field of Social Justice. His core areas in teaching are Social Psychology, Psychological Testing, Research Methodology and Statistics, Personality, Biopsychology and Cognitive Psychology.
His interests also extend to the field of Philosophy, Sociology, Politics, Linguistics and the Legal System. His current research work is related to Obedience, Conformity, Compliance, Attitudes, Motivation, Personality and Human Development.
Ms. Shikha Yadav
Assistant Professor (Grade B)
Ph.D. (Pursuing)
UGC NET (Labor Welfare, Industrial Relations, HRM)
MBA (HR & Marketing)
Ms. Shikha Yadav is a highly committed Academician with over 8 years of experience in the Industry & Education field. She has rich experience in the field of HR in diverse Industries like Manufacturing, Telecom, Education, etc.
Her key expertise is in Recruitment, Talent Management, Training & Development, Employee Engagement, Employee Relations, etc. She has Qualified UGC NET 3 times in Labor Welfare, Industrial Relations & Human Resource Management. She has cleared many PSU exams as an HR Officer like in Indian Oil Corporation Ltd. (IOCL) & Coal India
Limited (CIL).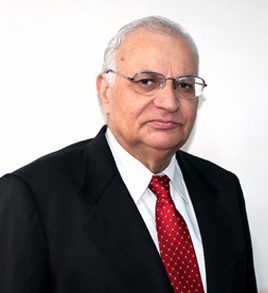 Prof. Prem Vrat
Pro Chancellor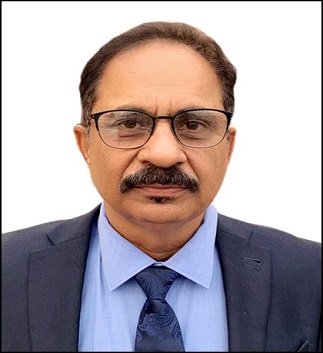 Prof. S.K.Breja
Professor
Prof Nimit Gupta
Professor & Officiating Head
Dr. Shilpa Sindhu
Associate Professor
Dr. Sona Vikas
Associate Professor & Officiating Head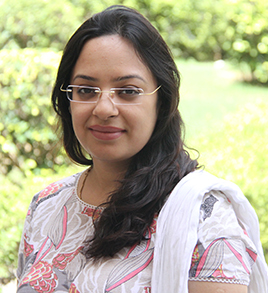 Ms Jiveta Chaudhary
Assistant Professor (Senior Scale)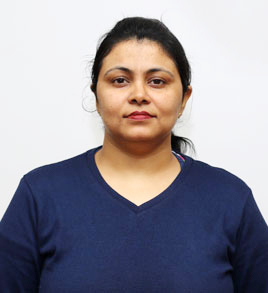 Dr Deergha Sharma
Associate Professor
Dr. Priyanka Banerji
Assistant Professor (Selection Grade)
Dr. Neha Kumar
Assistant Professor (Selection Grade)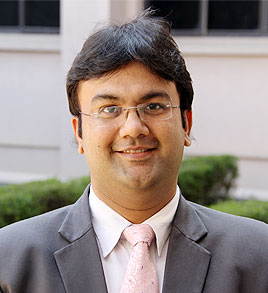 Dr. Akshat Aditya Rao
Assistant Professor (Selction Grade)
Dr. Saumya Sharma
Assistant Professor (Selection grade)
Dr. Shaveta Sachdeva
Assistant Professor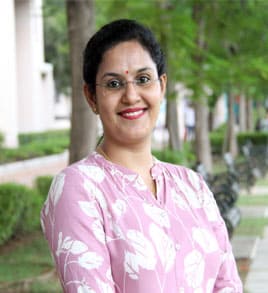 Dr. Akasha Sandhu
Assistant Professor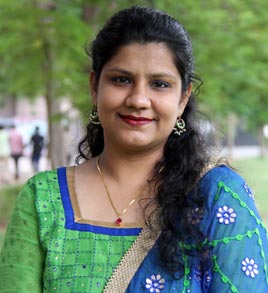 Dr. Seep Sethi
Assistant Professor
Ms. Saniya Bhutani
Assistant Professor (Sr. Scale)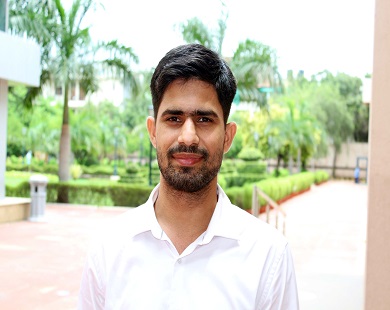 Mr. Ashish Budhwar
Assistant Professor
Ms. Shikha Yadav
Assistant Professor (Grade B)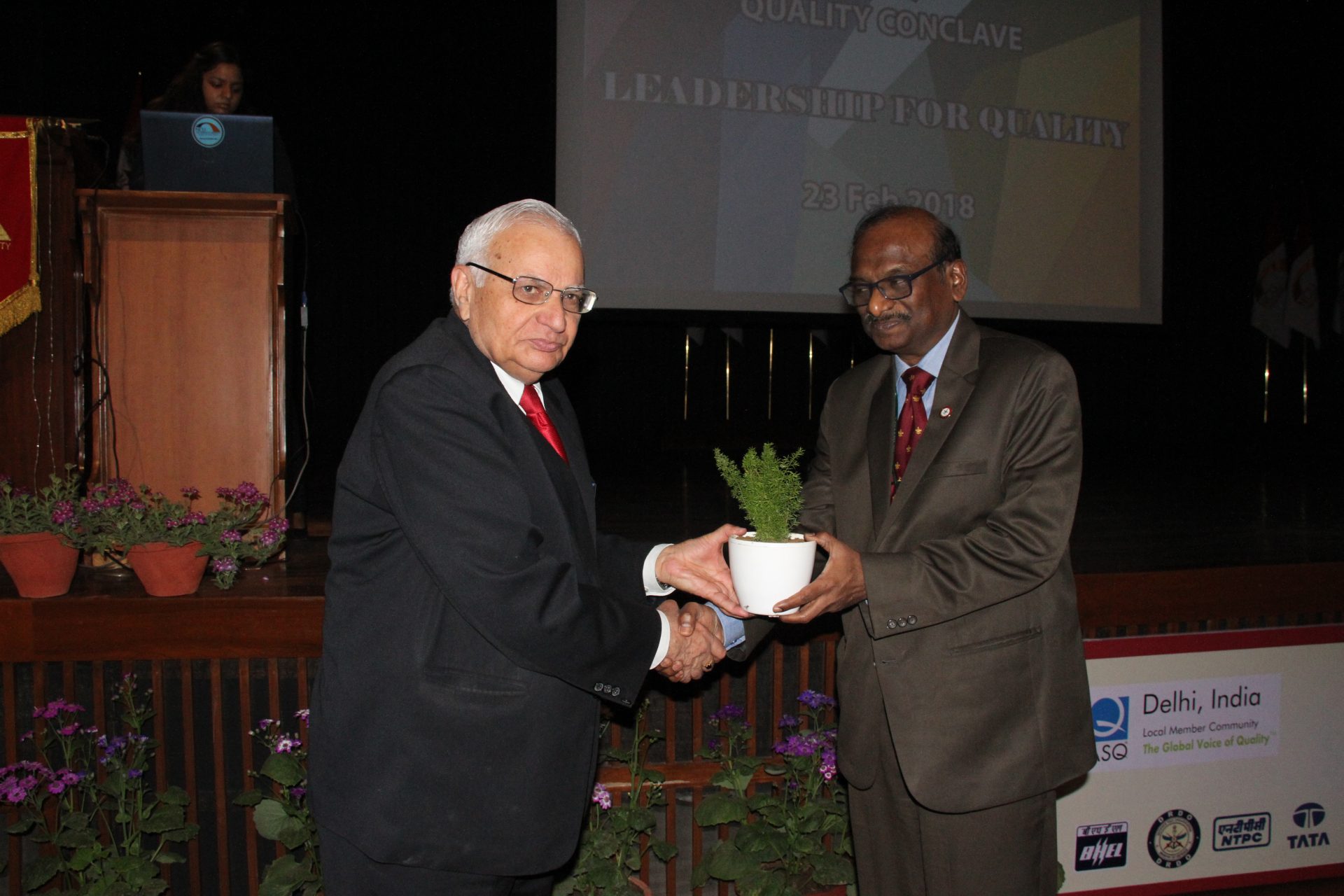 ASQ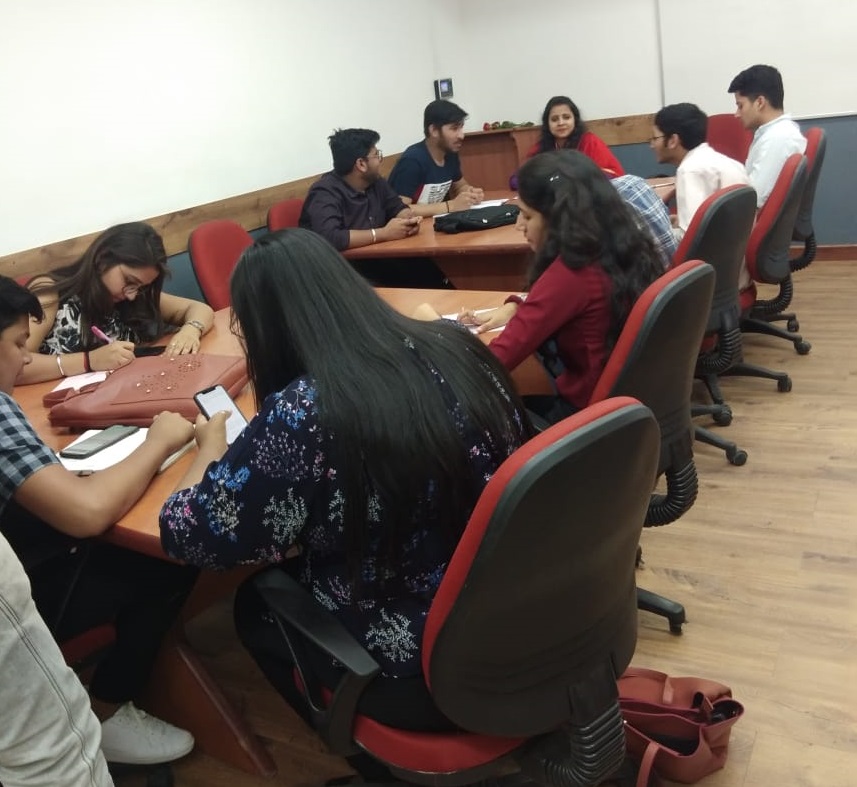 Economic Collective Club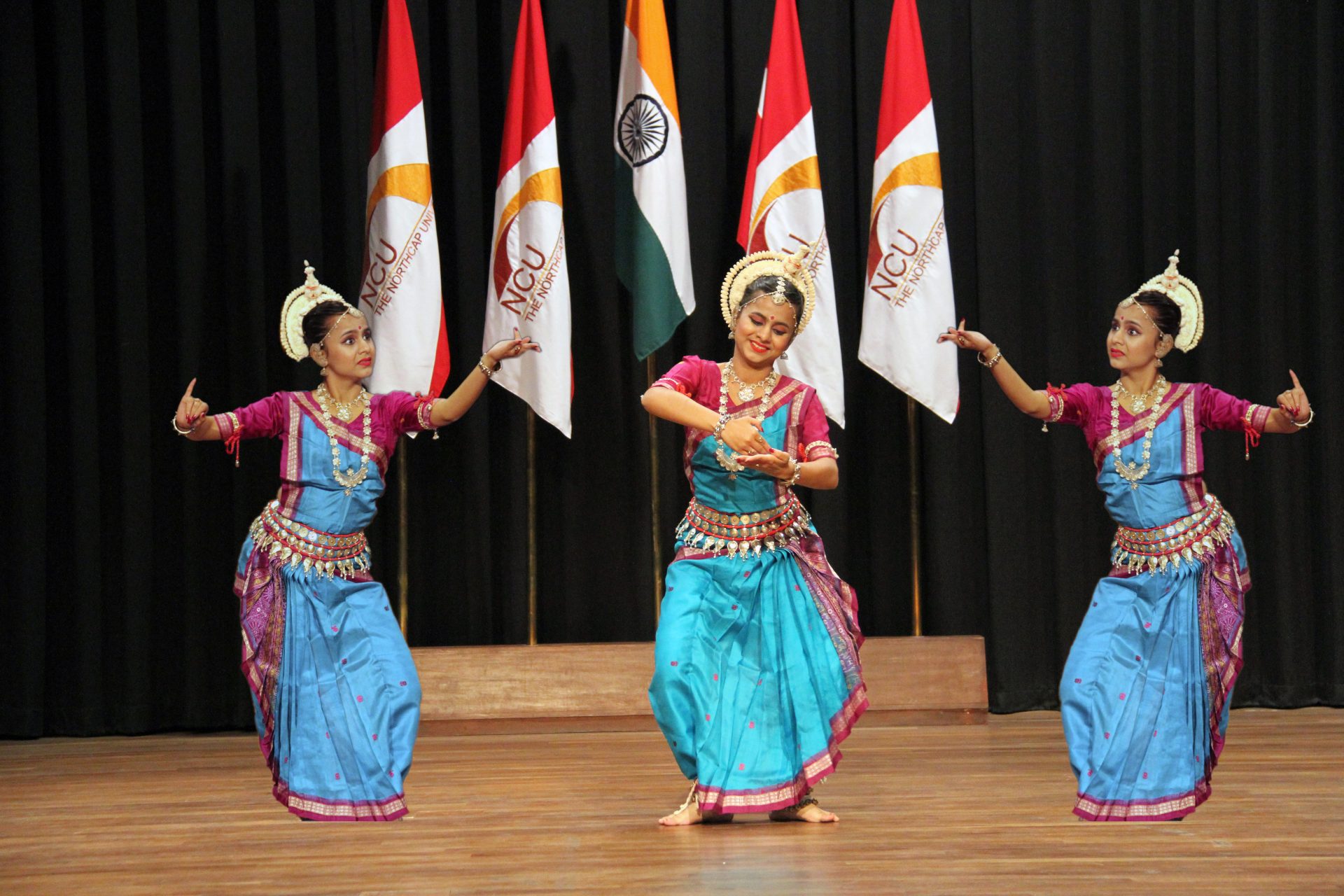 Extra-Curricular Club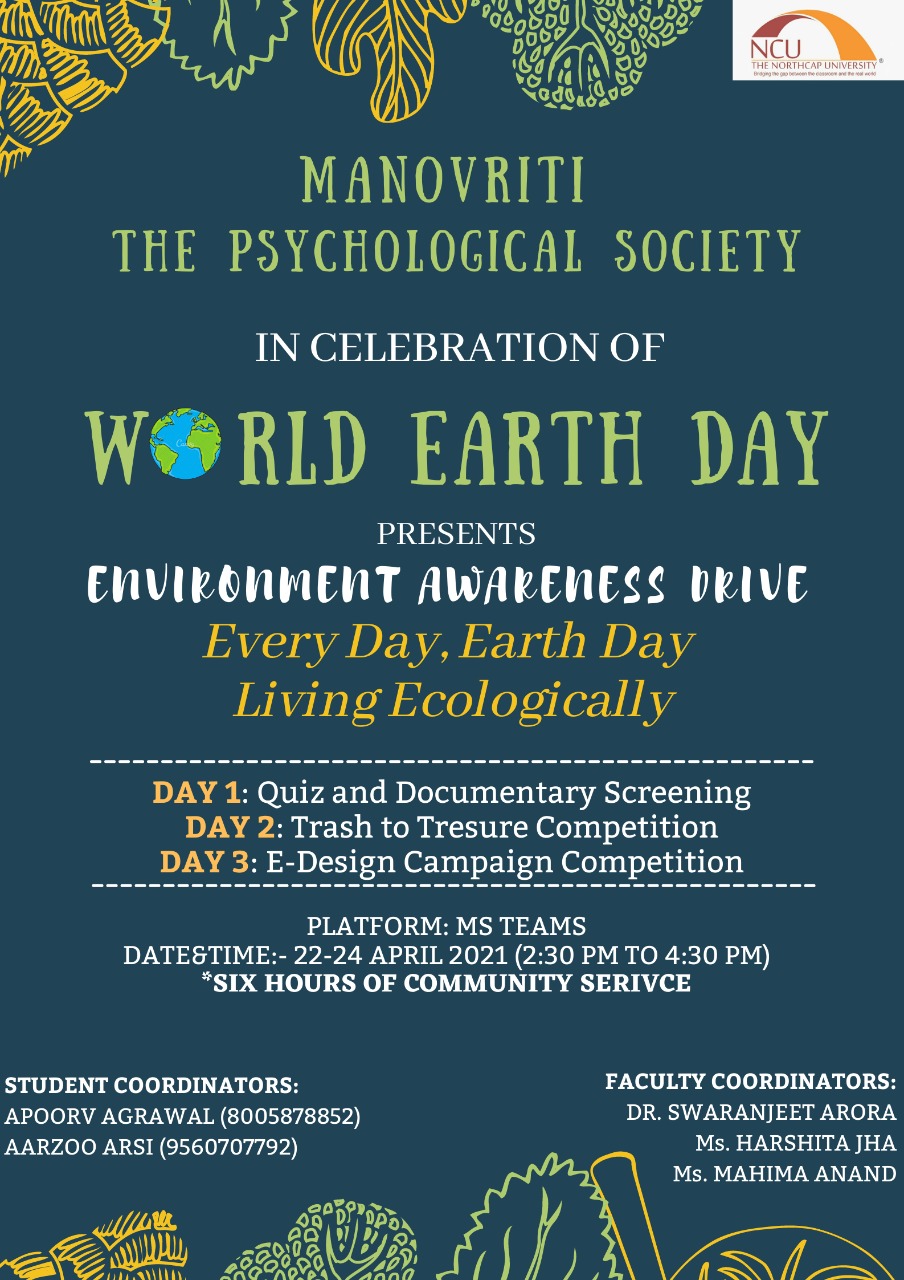 MANOVRITI-THE MENTAL HEALTH AND COMMUNITY SERVICES CLUB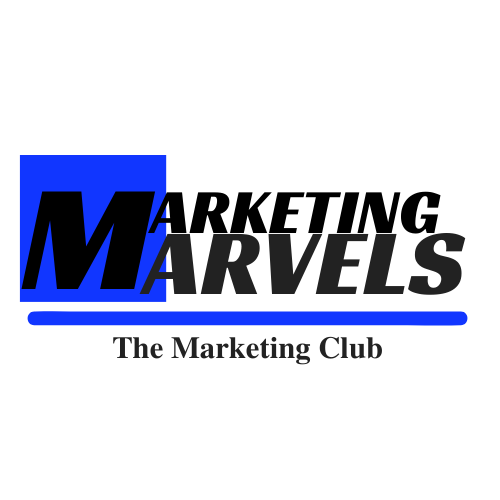 Marketing Marvels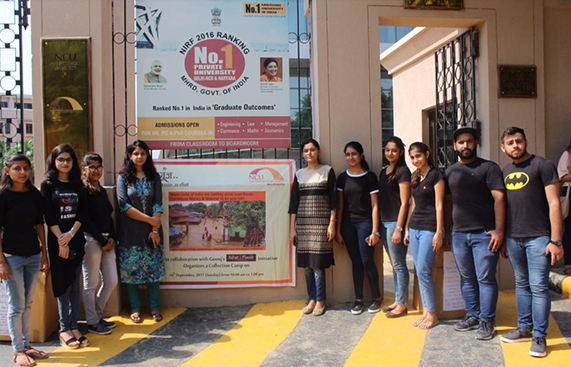 Social Club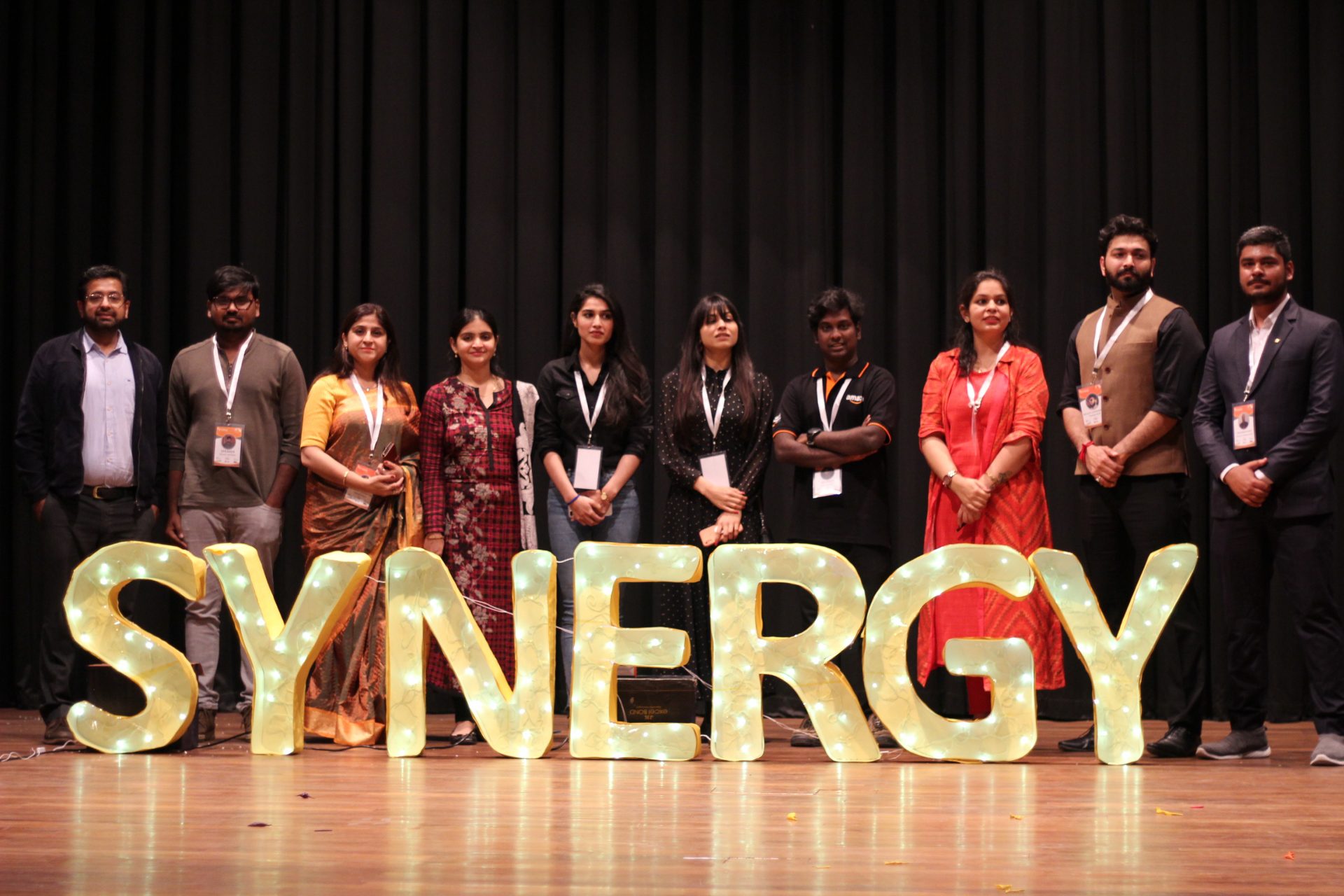 Synergy Club
Announcement
Admission Enquiry