Minimum Eligibility Criteria
Bachelor of Business Administration (BBA)
10+2 (English Medium) examination conducted by Central Board of Secondary Education or equivalent examination from a recognized board with an overall aggregate of minimum 50%.
Selection Criteria
Bachelor Of Business Administration (3 years)
Selection will be based on merit of 10+2 conducted by Central Board of Secondary Education or equivalent examination from a recognized board (IB/ICSE)
or
SAT score
AND
Personal Interview
Seats
Programme
Seats
Bachelor of Business Administration
120
Bachelor of Business Administration with specialization in Business Analytics
30
Bachelor of Business Administration with specialization in Digital Marketing
30
Bachelor of Business Administration with specialization in
Entrepreneurship and Family Business
30
Financial Assistance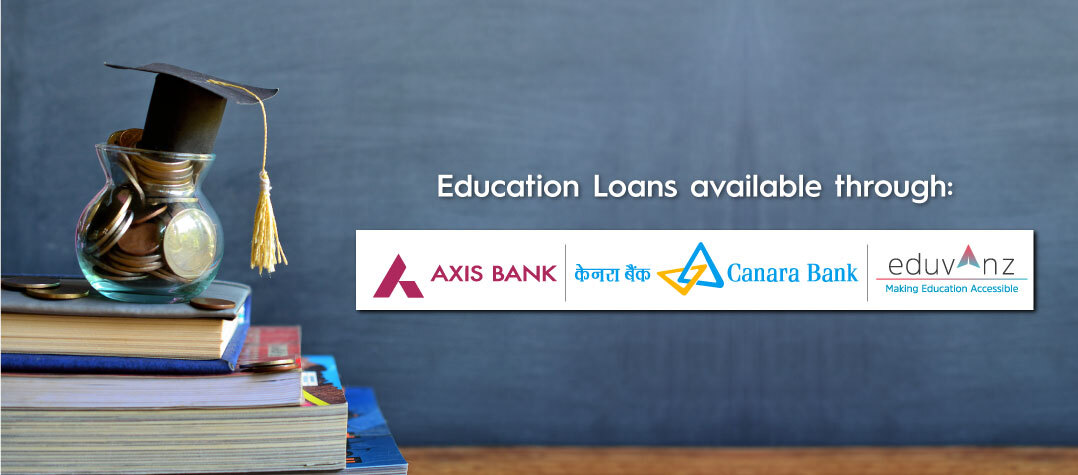 Programme Fee
Bachelor Of Business Administration (3 years)
For Year 2022-23
For Indian Students
Rs. 1,91,000/-
For NRI Students
Rs. 2,62,000/- or Equivalent Foreign Exchange
Hostel Fee (where applicable) Rs. 75,000/- per semester
Fee Concession cum Scholarship
| | |
| --- | --- |
| % of Scholarship | Eligibility (For CBSE as per percentage score in applicable subjects by program. Normalised Scores will be taken for other Boards with respect to CBSE) |
| 25% | CBSE: 90.1% and above |
| 10% | CBSE: 85%<= 90 |
Other Scholarship
20% scholarship on the tuition fees to the university employees' ward/wards in the First Year Only
15% scholarship of the tuition fees for the university Alumni ward/wards, in the First Year Only
Terms & Conditions
Aggregate marks of Best 5 subjects in class XIIth examination conducted by CBSE or equivalent examination from a recognized board will be considered for scholarship criteria. For Boards other than CBSE, normalized scores as decided by scholarship and admission committee will be considered for scholarship criteria.
Scholarships to be announced and reimbursed only after completion of admissions for AY22-23. Students who apply by the cut off date will only be eligible for scholarships. Cut off date will be notified during the admission process.
There are a limited number of scholarships that will be served only on the basis of merit, if there are higher number of students in a particular scholarship bracket, the students in the order of merit will be shifted to immediately lower bracket
Students applying with 2021 scores are not eligible for scholarships.
Scholarships seats will be reduced on the pro-rata basis of actual enrolment.
Scholarship not to be offered for any programs with less than 30 enrolments.
Minimum CGPA of 8.50 is required to carry forward scholarship after first year and must have passed all the examinations and there should not be any disciplinary action against the student
At any point of time during an academic year, a student can avail of benefits from one scholarship plan only. Student who once avail any scholarship will not be eligible for any other scholarship
The management reserves the right to change the scholarship policy as per their discretion
The scholarship will be awarded based on the above criteria at the sole discretion of the Admission and Scholarship Committee
Enquire Now
Bachelor Of Business Administration (3 years)
Help line number +91 8448495100
Email: admissions@ncuindia.edu
FAQs
Bachelors of Business Administration (BBA) program at NCU aims to develop student's competencies, managerial and entrepreneurial skills. The program will help students develop a global mind-set to understand the trends, navigate dynamic environment and make fact-based decisions for business success. A comprehensive overview of all functional areas is provided to become successful managers and entrepreneurs.
After completion of BBA program one can build his/her career in following areas:
Finance Management
Operations Management
Sales Management
Marketing Research
Business Development
Human Resource Management
Entrepreneurship
Government/ PSU jobs
Consultancy
After completion of BBA program one can pursue MBA in his/her interest area like HR, Marketing, Finance, Business Analytics etc. to name a few. Post MBA students can join corporate or further start their PhD or Fellow Program in Management.
NCU promotes the spirit of entrepreneurship by providing on campus facilities like incubation centre, tinkering lab and VC innovation fund to aspiring entrepreneurs.
The BBA at SOM NCU makes you ready for the corporate by:
Exposure to authentic working environment by internship programs.
Providing opportunities to interact with industry experts
Developing Behavioural skills
Exposure to Industrial Environment & Work Culture.
Helping in Developing Soft Skills with its Centre for Language Learning (CLL).
Facilitating in overall Career Development.
Inculcating values to for holistic all-round development of student
Updating curriculum on regular intervals to meet industry requirements
Conducting Workshops on latest models, theories and software usage for up-gradation of the students.
Following are the benefits of doing BBA from School of Management and Liberal Studies, NCU:
Professional Program Delivery: NCU is a systems-oriented institution, it guarantees professional program deliverance, very good academic support systems are in place for excellent teaching learning process.
Interdisciplinary approach: School of Management at NCU offers a diverse set of programs with cross learning and interdisciplinary learning opportunities
Industry Academia interface: Program designed in consultation with experts form academia and industry with inputs from practitioners.
Research based Real Life Projects: Research based learning with illustrative resolution of real-life business and social challenges through cases, projects and assignments. Learn to address national issues with global perspectives.
Industrial Exposure: Learn through industrial visits, guest lectures, seminars and workshops.
Mentor-Mentee: At NCU, students are guided by their respective mentees, who not only helps them academically, but also grooms the students according to the current need of the industry. Mentors guide, encourage, and support their mentees in their learning process.
General Proficiency: Students are encouraged to opt for MOOC courses, certification courses in order to upgrade their knowledge from time to time. They are also encouraged to take part in various activities conducted by the professional societies and clubs of the University.
Mock Interviews: NCU-SOM helps the students build confidence level by conduction of Mock Interviews by Industrial Experts.
Following are USP's of BBA program:
Develop a deep understanding of the way modern businesses run
Understanding of Global Business Environment
Provides a platform to Managerial and Leadership Skills
Choice based specializations to match specific interests of student
Practical exposure with help of Industrial visits and Internship opportunities
Igniting Entrepreneurial Skills with campus facilities like incubation centre, tinkering lab and VC innovation fund.
Improving effective communication skills and holistic personality development
Increasing Ethical and Social Awareness
The degree awarded by NCU is at par with any degree offered by a recognized University anywhere in the world.
The applicant must not be more than 21 years of age as on December 31st, 2022 for UG programs.
General FAQ AY- 2022
ADMISSION POLICY 2022