Programme Offered
B.Tech – Civil Engineering (CE)
UG Programmes
B-Tech in Civil Engineering with specialization in Infrastructure & Smart Cities – view details
PG Programmes
MTech in Civil Engineering with specialization in Structural Engineering – view details
M.Tech in Civil Engineering with specialization in Construction Engineering & Project Management – view details
M.Tech in Civil Engineering with specialization in Environmental Engineering – view details
PhD
Minimum Eligibility Criteria
B.Tech – Civil Engineering (CE)
1) Apply with 10+2 (English Medium) examination conducted by CBSE or equivalent examination from a recognized board in Science stream with an overall aggregate of min 60%
Or min 1110 score in SAT
Or
min 26 marks in IB exam
2) Candidate must write JEE/Any National Test/NCU TEST
Bachelor of Technology Lateral Entry (3 Years)
– Candidate should have studied his/her 10th/12th class in English medium
– Candidate should not be more than 24 age on 31st Dec. 2020
– Candidate should have passed Diploma in relevant branch of Engineering granted by the Board of Technical Examination of a State Government with at least 60% aggregate marks in the qualifying exam.
College Board Designated Institution (DI) code is 9078, NorthCap, University, Candidates have to use this code number when sending SAT score reports to the university.
Selection Criteria
B.Tech – Civil Engineering (CE)
1) Apply with 10+2 (English Medium) examination conducted by CBSE or equivalent examination from a recognized board in Science stream with an overall aggregate of min 60%
Or min 1110 score in SAT
Or
min 26 marks in IB exam
2) Candidate must write JEE/Any National Test/NCU TEST
Bachelor of Technology Lateral Entry (3 Years)
Students will be selected as per the merit list prepared on the basis of marks in the State LEET exam and the marks obtained by the applicant in Diploma. Weightage of these scores are 80% and 20% respectively.
Total B.Tech Seats – 450
Financial Assistance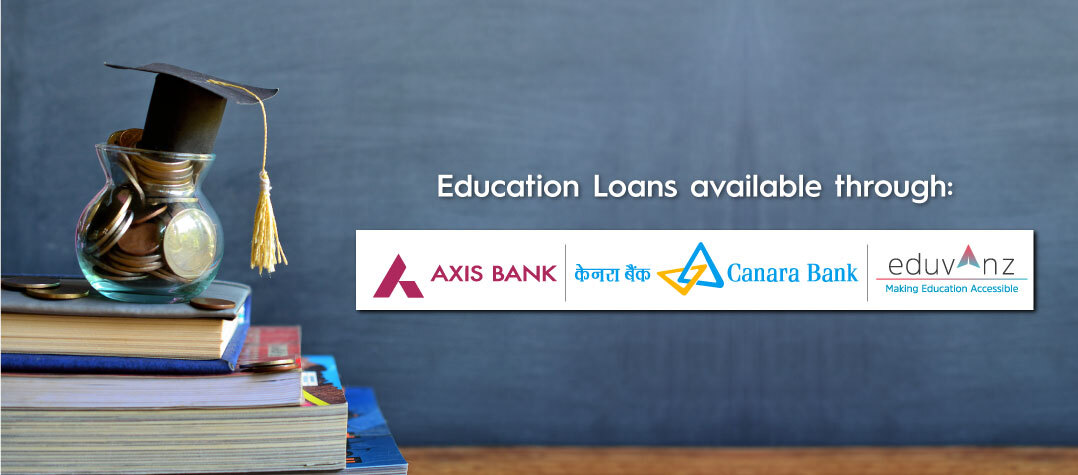 Programme Fee
B.Tech – Civil Engineering (CE)
For Year 2020-21
For Indian Students
Rs. 2,53,000/-
For NRI Students
Rs. 3,60,500/- or Equivalent Foreign Exchange
Hostel Fee (where applicable) Rs. 65000/- per semester
Fee Concession cum Scholarship
B.Tech – Civil Engineering (CE)
| | | | | |
| --- | --- | --- | --- | --- |
| % of Scholarship | Eligibility (For CBSE)** | JEE Main percentile (Jan 2020 / June* 2020) | SAT Score (Conducted by The College Board) | Scores in IB Diploma Programme |
| 100% | CBSE: 99% and above | 98 – <100 | 1500+ | 43-45 |
| 50% | CBSE: 95.1%- <99 | 90.01 -< 98 | 1400 – 1500 | 41-42 |
| 25% | CBSE: 85%- <95 | 85 – <90 | 1300 – 1400 | 32-40 |
| | | | | |
Limited scholarships available in each category on first come first serve basis
* subject to announcement by NTA
** For CBSE as per percentage score in applicable subjects by program. Normalised Scores will be taken for other Boards with respect to CBSE
The table above is only to represent Fees concessions/Scholarships in case a candidate is selected and the details of Scholarship offered will be part of the  Admission Offer extended to candidates upon selection. For selection, University shall follow the announced process.
Fee Concession includes Haryana Residents and shall be as per the Standard Operating Procedure of The NorthCap University from time to time and available at www.ncuindia.edu.
Candidate must enroll for the program by depositing the advance fee by the given due date in provisional admission offer letter. Should a candidate fail to do so, candidate shall have no claim over the scholarship. The Scholarship thereafter, shall be passed on to the next eligible candidate.
Continuation of Admission Scholarship is subject to obtaining CGPA of 8 on a scale of 10, having no backlog and no discipline case being recorded against the student.
In addition to the fees concession/scholarship, to encourage & motivate students the following awards are also given:

The NorthCap University Scholars Award (On GATE results – for Final Year BTech)
Research Fellowship Award (for PhD Scholars)
 Vice Chancellor's Innovation Fund Awards

Only one type of scholarship/fee concession from any source whatsoever is admissible to a student. A certificate signed by the student & parent is to be provided as proof for this.
Enquire Now
B.Tech – Civil Engineering (CE)
Help line number +91 8448495100
Email: admissions@ncuindia.edu
FAQs
B.Tech – Civil Engineering (CE)
Q1- What is the vision of Civil & Environmental Engineering Department?
The vision of the department is to be known as leaders in the area of Civil & Environmental Engineering through innovations, academic excellence and socially relevant research outcomes and to become a preferred destination for all the stakeholders. The department works with the following mission for achieving the same:
Focus on quality of learning and innovation to develop competent civil engineers with professional, ethical and analytical skills.
Develop global linkages and industry connects at multiple levels for knowledge dissemination and strengthening the graduate outcomes.
Promote multidisciplinary research and develop technology support for industry and Government institutions.
Focus on sustainable development and socially relevant projects for the betterment of human society, environment and nation.
Build a connect and outreach capability with appropriate skills and strength to enhance the intake quality and quantity.
Q2- What are the departmental USPs?
Intellectual Capital: Well qualified, and dedicated faculty and committed technical staff.
State of the art laboratory facilities: For academia and research.
NABL Accreditation: Facilitates consultancy and research
Outstanding industry interaction: Through lectures, industrial visits, internships etc.
Q3- What degrees are offered through the department?
Ans- The Department currently offers the following degrees:
B.Tech in Civil Engineering (Total Intake: 30).

Infrastructure Development and Smart Cities Click here for details

M.Tech in Civil Engineering –(Full Time &Part Time), With specialization options in,

Structural Engineering – (Total Intake: 18).
Construction Engineering and Management– (Total intake :18).
Environmental Engineering-– (Total intake :18). Click here for details.

PhD. Click here for details.
Q4- What are the career opportunities available when I graduate as a Civil Engineer?
Ans- The next step "What you can pursue after your B.Tech?" If you are a Civil engineering graduate, you have many options and only prerequisite to be successful is to ensure thorough understanding of the concepts and application part of all the courses that are taught during your 4 years B.Tech program. Note that "there is no short cut to success". You can go for higher studies in India or abroad, government sectors jobs like IES / IAS, PSUs, private jobs in major construction companies like L&T, Tata projects, Gammon India, HCC, SPCL, etc. Last but not the least, you can also opt teaching profession and join any academic institution as Lecturer / Assistant Professor after post-graduation (minimum) and then PhD, which is a must degree to survive longer in Academics.
IES / Civil Services Exam by UPSC
Union Public Service Commission (UPSC) conducts national level exams like IES (Indian Engineering Services) and Civil Services exams, yearly, and one has to crack these exams to work as civil servants or administrator / officials in various governmental organizations or public sector in the field of railways, roads, defense, manufacturing, inspection, supply, construction, public works, power, telecommunications, etc. For details related to course content, eligibility and selection procedure, and future prospects; please visit the website http://www.upsc.gov.in/. Aspirants for these competitive exams have to start preparing in the early years of their graduation. Apart from maintaining a good CGPA or score during their course work in B.Tech program, it is important to work on your soft skills and personality developments. Most of the good engineering institutions offer these as part of their curriculum design and the NorthCap University takes care of these aspects by introducing courses like Effective Communication, Human values & professional ethics, value addition (VA) courses, General Proficiency (GP) , Campus to Corporate, Foreign Language etc. Student should take courses very seriously and should also try to incorporate those suggested guidelines and practices in their day to day life. This can effectively be done by making a small group of your friends or colleagues who share a common interest of cracking these national level exams.
GATE Exams
Next, important national level competitive exams is GATE (Graduate Aptitude Test in Engineering), which is conducted by any one of the IITs or IISc, on rotation basis. In India, cracking GATE with good score and all India Rank is an essentially required to get entry in various public sector units (PSUs) as well as for perusing higher studies, i.e., M.Tech in various branches of engineering in any of the IITs, IISc or Institute of National importance. MHRD (Ministry of Human Resource Development, Government of India) recommends monthly scholarship to GATE qualified students perusing higher studies in Government institutions or AICTE approved colleges. Cracking GATE also requires preparation in the early years of graduation and one has to be technically very strong with thorough understanding of the concepts and knowledge of all the theories taught during their course work in their graduation. The NorthCap University has designed their curriculum in such a way that it covers all the relevant and important courses that are also covered in various national level exams. Also, the content of the courses isupdated yearly to meet the changing demand of the society and industry needs. I would like to emphasize here that NCU has made GATE exams compulsory, i.e., it is introduced as a self-study course GATE as an audit course to ensure students take up this exam seriously and work for the betterment of their future.  Some of our students have scored 99.99 percentile in Gate 2018 and 2019.
Pursuing Higher Studies (M.Tech/ MBA)
In case, students, having valid GATE score, wish to pursue higher studies at The NorthCap University, option for availing teaching assistantship (TA) is available. There is a well-defined SOP and a student having qualified for availing TA can get monthly assistantship of 12,400/-. One can contact respective department heads or faculty coordinators who are dealing with the M.Tech admission. For pursuing M. Tech in Civil Engineering with option of specialization in Structural Engineering or Construction Engineering & Managementor Environmental Engineering, at the NorthCap University, please contact Mr. Shubham Bansal (+91-8699898813), Faculty & Coordinator (M.Tech Admissions).
One can also opt for management program like MBA in IIMs after cracking another important national level exam CAT (Combined Aptitude Test) or opt for management courses in construction engineering from reputed institutions like IIMs,NICMAR, Pune, National Institute of Industrial Engineering (NITIE) – Mumbai, School of Planning and Architecture, Delhi and many more. In any case, qualifying and scoring good rank in one national level exam is must to excel in your professional life. So fasten your belt to fly!!!
Higher Studies Abroad
Through GRE, TOEFL, IELTS, you can also choose going abroad and pursue higher studies abroad in countries like US, UK, Australia etc. The NorthCap University has also collaborated with many technical universities in abroad where students have an opportunity to spend 2 years in the foreign universities after their 3rd year and get MS degree from abroad. For details, visit our website or contact respective departmental heads for further guidance. Civil & Environmental Engineering Department at NCU has an MoU with Michigan Tech University, USA.
Law / Arbitration / Auditing
A qualified civil engineer can also become an independent arbitrator and proceed for the empanelment in various government organizations or associate himself with private organization. This requires degree in construction law as well as full time course on arbitration. Auditing is another field where a civil engineer can try his/her lucks. Now-a-days various civil engineering labs require NABL accreditation as per the government norms. All the contractual documents state that third party testing of building and construction materials should be conducted by NABL accredited lab. This requires auditing of management and technical procedure of the lab under scrutiny. To be a qualified auditor, one has to go through various training programs conducted by Bureau of Indian Standard (BIS), NCB-Ballabhgarh or any other organizations as recognized NABL. One can visit the offices of these organizations or explore through the information available on their website. For proper guidance, one has to get in touch with qualified auditors and discuss to explore the various possibilities.
I am happy to inform you that Department of Civil Engineering at the NorthCap University has established an independent material testing center in the name of "The NorthCap University Testing Center (NCUTC)". NCUTC is involved in the mechanical testing of building and construction materials, such as, cement, concrete, aggregate, bitumen, soil, bricks etc and follows managerial and testing procedures amd guidelines established as per ISO/IEC 17025: 2017. Recently, NCUTC also obtained NABL accreditation of its testing facilities in the field of cement, aggregate and hardened concrete. NCUTC provide professional services to government or private organizations involved in construction industries.
Interior Designing
Another upcoming field of interior designing that requires some certification course. There are many institutions offer certification course on interior designing. If you have a passion, just do it!! Many big players are waiting to hire you!!
Q5- For all programs, who will give the degree?
Ans- The Degrees to all the programs will be awarded by the NCU established by the Haryana State Legislature under the Haryana Private Universities (Third amendment) Act, 2009.The NorthCap University is recognised by UGC and empowered to award degrees under Section 21 of the UGC Act.
All degrees awarded by The NorthCap University are recognized by all organizations in India and Abroad.
Q6- When does the session starts?
Ans- The first semester commences in the last week of July every year. The exact date is announced and conveyed through notice on NCU's website in the detailed Academic calendar for the session.
Q7- What is the duration of the course?
B.Tech – Minimum duration of the course is 4 years, which is uniformly divided into 8 semesters. The odd semester starts in July and even semester begins in January next year.
M.Tech – Minimum duration of the course is 2 years, which is uniformly divided into 4 semesters for Full time and 3 years uniformly divided into 6 semesters for Part time candidates. The odd semester starts in July and even semester begins in January next year.
Q8- What Kind of faculty does the Department have?
Ans The Civil department is well staffed with qualified faculty members with most of them holding Ph.D. or pursuing Ph.D from renowned universities/institutes like IITs/NITs/ Central Universities in India and abroad. Faculty has a rich mix of teaching/industrial/research experience. The faculty group in the department can be compared to the best in North India.Click here for detailed faculty profile.
Q9- What kind of infrastructure and facilities are available in the department?
State of art Laboratories
All labs are equipped with state of art equipment, instruments and software tools. These labs are under the control and taken care by well qualified technical personnel. The labs are also NABL accredited which take care of the consultancies of the department as well. Following labs are there in Civil & Environmental Engineering Department:
Surveying Lab
Environmental Engineering Lab
Concrete Lab
Transportation Engineering Lab
Geology Lab
Remote Sensing Lab
Structural Engineering Lab
Soil Mechanics Lab
Civil Computer Lab
Fluid Mechanics Lab
Click here for more details on Laboratories
Departmental Library
Besides main library of the Institute, department has its own library to cater the special needs of students, faculty and technical staff members. Following things are available in the departmental library:
Copy of each book related to the field of Civil and Environmental Engineering, which is available in main library, has been kept for quick reference.
Copy of International and National Journals related to above mentioned fields.
Previous year question papers of GATE, IES and reputed institutes and universities.
Previous year project and training reports.
Q10- What are the department run clubs and societies for the students to indulge in?
Society in Pursuit of Advances in Civil Engineering (SPACE).
American Society of Civil Engineers- Students Chapter.
Indian Road Safety Campaign (IRSC) Student's Chapter.
Indian Concrete Institute (ICI) – Organizational Membership
Institution of Engineers India (IEI-Civil) – Student's Chapter
Departmental Industry Interaction Cell (DIIC).
The NCU Bridge Club.
Click here for more details.
Q11- How are the internships and placements of the students taken care by the Department?
The dept. puts strong focus on campus placements of its students in all programs. The campus placements are done through our central placement dept. namely SPA (School of Professional Attachment) which has tie up with a number of companies hiring B Tech/M Tech engineering graduates. In addition to central placement, the department makes also supplements these efforts with placements in niche, high end companies. The placement record is excellent which have been around 100% for last so many years.The Department has Tie-ups with many core companies for the student internships as well for example Seafaradays Energy Pvt. Ltd, G-Eng Advisors and Consultants, MCG, L&T, Gawar Constructions and many more in progress.
Q12- Does the college provide M.TechScholarships for Gate qualified students?
Yes, Rs 12,400/- per month GATE Scholarship is available through UGC for GATE qualified M.Tech students, subject to UGC terms and conditions. The tenure of Scholarship is maximum two years without any further extension.
Q13- Are there any research/sponsored projects being handled by the department?
The department has undertaken numerous sponsored projects by funding agencies like DST, SERB etc.
Q14- Inside NCU, where is the Department located?
The Department is located on the Ground floor of the main building and the departmental labs are in the workshop Area.