Department of Electrical, Electronics and Communication Engineering (EECE)
Electronics and Communication Engineering (ECE) is one of the largest and fastest-growing fields of engineering. It provides comprehensive knowledge of conventional topics like navigation systems, radar, electric motors, communication systems, VLSI Design, and more advanced topics like the Internet of Things, wireless sensors, etc. All electronic devices need a software interface to run and come with one or the other device controlling programs designed and developed by electronics and communication engineering, hence computer science and ECE go hand-in-hand and ECE is always in demand. Students can develop careers in the field of both core electronics and communication engineering and also information technology with one of the leading electronics engineering colleges in Gurgaon.
Vision
To be known in the area of Electrical, Electronics and Communication Engineering as a department with unending quest for learning innovations, academic excellence and socially relevant quality research outcomes of internationally recognized standards; emerge as a preferred destination for students, faculty, employers and collaborators.
Mission
To provide wholesome quality education in Electrical, Electronics and Communication Engineering to Undergraduate and Post Graduate students leading to placements preferably in global core companies and for higher education and research.
To build up research expertise and facilities in selected areas of competence like Advanced Communication Technology, VLSI, Embedded Systems, Power Systems, Power Electronics etc. to emerge as a preferred destination for post graduate education and research in North India.
To imbibe in our graduates and scholars the importance of ethics, environment and social responsibilities.
To develop close linkages with industry and alumni
To establish centres of excellence in various areas of technology as well as interdisciplinary areas for promoting research and developing technology support for industry and Government institutions through collaborations and sponsored projects.
Department USPs

Latest Industry Aligned Curriculum

Well Qualified Faculty

teaching pedagogy in line with industry Needs

many alliances & interfaces with academia & industry

regular student counselling & guidance

excellent student placements

phd programs & research

guidance & support from successful alumni

higher education opportunities in premier universities
Dr Sharda Vashisth
HOD & Professor
PhD, Banasthali University, Banasthali
MTech (Communication Systems) Rajasthan University
BE (Electronics) North Maharashtra University, Jalgaon
shardavashisth@ncuindia.edu
Dr. Sharda Vashisth is heading the Electrical, Electronics, and Communication Engineering Department. A self-directed, action-oriented professional with 25 years of experience in education with high energy enabling maximum and efficient work under pressure. 5-times "Best Teacher" awardee, Dr Sharda Vashisth, is dedicated, resourceful and a goal-driven educator with a solid commitment to the social and academic growth and development of every student. She has been instrumental in setting up the Navigation with Indian Constellation (NavIC) Lab in association with ISRO and is working on various projects with ISRO scientists. She has mentored a research project funded by the Department of Science & Technology, Govt of India. She has authored a book titled Digital Electronics and Devices which is helpful in setting up the foundation for ECE and CSE design engineers. Dr. Vashisth has guided 35 M.Tech dissertations and several projects based on Signal Processing, Biomedical Electronics, and Navigation Systems. She has published around 61 research papers in international journals and conferences and has chaired sessions in various IEEE and springer conferences and has been the technical program committee member of various conferences. She is a professional member of IEEE, SPIE, ISTD and ISTE and is responsible for making us one of the best Electronics Engineering Colleges in Gurgaon.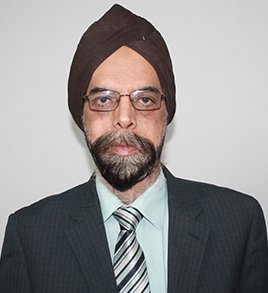 Dr Swaran Ahuja
Senior Professor & Dean Academics
PhD (Digital Signal Processing)
Dr. Swaran Ahuja received his BTech (Electrical Engg.), MTech (Electronics & Comm. Engg.). & PhD (Digital Signal Processing – 1980) degrees, all from Indian Institute of Technology, Delhi. Since then he has worked in various industries including Avionics, Telecom and IT. His main areas of specialization have been Wireless Communications and while working in the industry, he has handled several R&D Projects related to Telecom and IT.

A number of products and systems developed by him have been commercialized. A few examples are, Radio, Telephone Systems, Synthesized Land Mobile Radios, Radio Direction Finding Systems, Mobile Communication Systems, Wireless based Data Acquisition & Processing Systems, Point-to-Point Microwave Systems, VSAT Systems & High Speed Radio Modems etc. He has also designed several large Telecom & IT projects with nationwide installations. His current areas of interest are Wireless LANs, Software Defined Radios, and Digital Signal Processing. He has published a number of papers in international journals and participated in and organized several technology conferences. He is also the Dean of Academics at The NorthCap University and looks after academic and development-related activities to ensure we remain one of the best electronics engineering colleges in Haryana.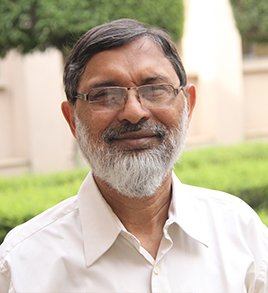 Prof. Amitava Sen Gupta
Honorary Distinguished Research Professor and Mentor, RDIL
PhD, MSc, BSc, University of Delhi
Prior to joining NCU, Prof. Amitava Sen Gupta superannuated from the National Physical Laboratory (NPL), New Delhi in March 2015 as its Acting Director, holding the position of Scientist-H/Outstanding Scientist. He also headed the Time & Frequency Standards Division at NPL. He is an expert in the areas of Radio and Atmospheric Physics; Electronics; Atomic Physics; and Time and Frequency Standards. With over 35 years of research experience, his major contributions include design and development of India's first and one of the world's most accurate primary atomic clocks, known as the 'Cesium Fountain' and the development of the prototype of a space qualified Rubidium Clock for ISRO. He has recently initiated research and development on single trapped Yb ion based optical frequency standards at NPL. He has also developed India's first satellite based standard time broadcasts using the domestic INSAT satellites. Prof Sen Gupta was a member of the first and second Indian Antarctic Expeditions in 1981-82, where he performed experiments related to upper atmospheric radio propagation and Ozone studies. Subsequently, he was the leader of a 100 member team of the Eighth Indian Antarctic Expedition in 1988-89 setting up the permanent Indian Antarctic station 'Maitri'.

Prof. Sen Gupta is a Fellow of the National Academy of Sciences, India (NASI), Fellow of the Institution of Electronic and Telecom Engineers (IETE), Fellow of the Metrology Society of India (MSI) and a Senior Member of the IEEE, USA. He received the O P Bhasin Award for Science and Technology (2002) for his significant contributions in the field of Electronics and Information Technology. He received NCERT's National Science Talent Search Scholarship for his UG, PG and PhD studies at the University of Delhi. Presently, Prof Sen Gupta is the President of the MSI and is the Editor-in chief of MAPAN – Journal of Metrology Society of India.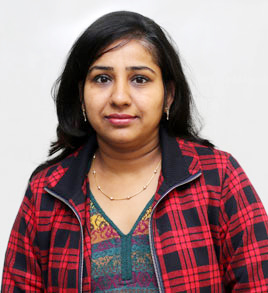 Dr Mona Aggarwal
Assistant Professor (Selection Grade)
Ph.D, M.Tech., B.Tech
Dr Mona Aggarwal has done her Ph.D. from Netaji Subhas Institute of Technology (NSIT), University of Delhi, New Delhi in the field of Wireless Communication. During the course of her Ph.D, she worked as a full time research scholar at NSIT, New Delhi and has more than 10 years of teaching experience at under graduate level. She is member of various technical societies like IEEE- Institution of electrical & electronics Engineers and SPIE- international professional society for optics and photonics technology. She has published more than 40 research papers in various journals/conferences of international and national repute. Recently she has been awarded with postdoc travel mobility grant of 1000 Euros to visit the Technical University of Munich, Germany. Her current research interests are optical wireless communication, cooperative communication and indoor visible light communication systems.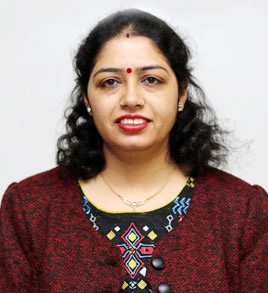 Dr Vandana Khanna
Assistant Professor (Selection Grade)
PhD(Photo Voltaic Cells)
MTech (Solid State Electronics) IIT Roorkee (Gold medlist)
BTech (ECE) JMIT Radaur, Kurukshetra University
Dr Vandana has a total of 6 years of industry experience, more than 8 years of teaching and 6 years of research experience. She started her professional career as a Design Engineer in Motorola India Ltd in February 2001, later she worked as Senior Design Engineer in Freescale Semiconductor Ltd from 2004 to 2007. She has worked in many projects in wireless domain, and worked on 130nm, 90nm and 65nm technologies. She has worked in physical design mostly and achieved three Bravo awards which were based on best performance in project teams. She has also presented papers in inter-college event and Motorola's yearly event and won first and second prizes respectively.

She joined The NorthCap University in July 2009. She is expert in handling subjects like Digital Electronics, VLSI Design, VLSI fabrication and technology, Microprocessors and microcontrollers, Embedded System Design. She has worked for the development of various labs and design of curriculum in the department. She is the Member Secretary of the department's meetings and Member Secretary of the Library Sub-Committee at the university level. She is a resource person who has been organizing and coordinating value added courses related to IT and latest technologies for the students of EECE department. She was awarded the 'Star Performer' award at The NorthCap University for the academic year 2013-14.

Dr Vandana has guided many MTech dissertations and several BTech projects. Her research interests include modeling of photovoltaic cells and systems, device modeling and VLSI Design. Her research papers have been published in reputed National/International journals and in the proceedings of National and International conferences. She was also awarded for the 'Best Research Paper' for the academic year 2015-16.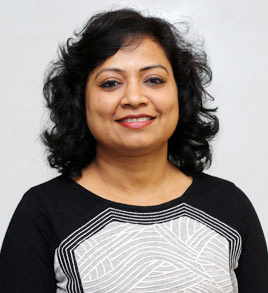 Dr Anjali Garg
Women Scientist
PhD (Control and Instrumentation)
MTech (Control and Instrumentation)
Dr Anjali Garg did her graduation from Murthal College of Engg., MD University and post-graduation from Delhi College of Engineering, Delhi University. She has done PhD in Intelligent Control on Induction Generators, from NIT Kurukshetra. A specialist in control and instrumentation, Dr Anjali Garg has guided a number of projects based on machines, control and fuzzy logic. She has contributed significantly to the development of various Courses and labs like the Network Theory Laboratory; Control system Laboratory, Electrical Technology and Machines Laboratory and Fuzzy Logic Laboratory at the University level. Various Lab Manuals are also prepared under her guidelines. She has a total teaching experience of 22 years. Her areas of interest are Control system, Electrical machines, Artificial Intelligence, Wind energy, Solar energy and its control. She had done government funded projects and had participated in various projects at National level as Mentor of students. She had also filed a Patent which was published in 2017. She had published many papers in National and International Journal and conferences.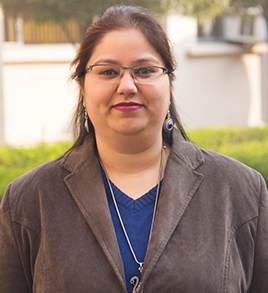 Ms Amanpreet Kaur
Assistant Professor (Selection Grade)
PhD Pursuing (Wireless and Optical Communication) The NorthCap University
MTech (Electronics and Communication Engg) Maharshi Dayanand University
BTech (Electronics and Communication Engg) from Kurukshetra University
Ms Amanpreet Kaur is working as Assistant Professor in EECE Department having 9 years of experience and she joined NCU in July 2008. She has published papers in various International and National Journals and conferences. Her fields of interest are Digital Electronics, Microprocessor, Digital Signal Processing, Wireless & Mobile Communication, Image Processing, and Optical Communication. She has guided various MTech dissertations and several projects. She has significantly contributed to the departmental laboratories, curriculum design and the Projects at the EECE Department. She has guided the project sponsored by National Institute of Design, Ahmedabad, under Ministry of Small and Medium Enterprise (MSME) Design Clinic Scheme, titled "Intelligent Blind Aid", for INR 1.3 Lacs. (USD$ 2000) in 2013. She is project coordinator and handling projects at UG and PG Level. She has been awarded Star Performer award for excellence in teaching learning process in 2013-2014. She is a professional member of IEEE, SPIE and ISTE Societies. She is looking for extracurricular activities at the university level.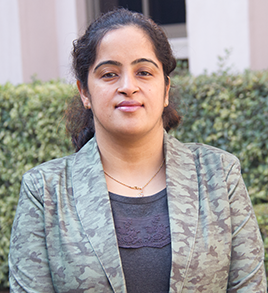 Dr. Pooja Sabherwal
Women Scientist
PhD (Signal Processing)
MTech, Punjabi University,Patiala
BTech, Punjab Technical University, Jalandhar
Dr Pooja Sabherwal has done her Ph.D in the field of ECG Signal Processing. For her MTech, she did her thesis on VHDL Modelling and Simulation of FFT/IFFT Processor. She has guided eight MTech dissertations and several BTech projects based on VHDL Modelling, Embedded Systems, Signal Processing. She has published several research papers in national and international conferences and  SCI journals. Her area of interest are ECG Signal Analysis, Embedded systems, Signal Processing, Filter Design and Anlaysis, Wavelet Transform. She has contributed significantly in the development of the Department's laboratories and lab manuals. She was awarded best paper award in ICEIT conference on advances in mobile communications, networking and computing held on 16-17 April , 2015.She is a life member of the Indian Society for Technical Engineers and an active member of IEEE Society.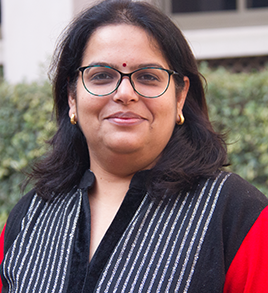 Dr. Kusum Dangi
Assistant Professor (Selection Grade)
ME (Electronics & Communication), UIET, Punjab University
BTech (ECE), Dept. of Electronics & Biomedical Engineering, GJUS&T, Hisar
Ms Kusum Grewal Dangi is working in EECE Department since Oct'2007 at NCU. She is pursuing PhD from The NorthCap University in the area of "Computer Networks Modeling". She has guided more than 15 M.Tech thesis and various B.Tech projects. She has research interest in the areas of Wireless Communication, Networking and Biomedical Instrumentation. She has published various research papers in peer-reviewed journals and international conferences. She has qualified UGC-NET. She is an active member of IEEE Society and acting as Branch Counsellor for NCU IEEE Chapter. She is heading Santulan Club. She is the coordinator of Alumni Activities at EECE Department.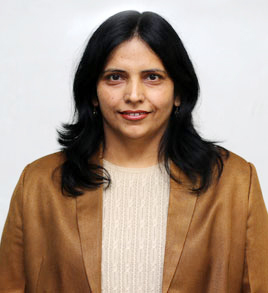 Dr. Naresh Kumari
Assistant Professor (Selection Grade)
PhD (Pursuing), The NorthCap University, Gurugram
MTech (Instrumentation & Control) Rajasthan University
BTech (Electrical Engineering), CR State College of Engineering, Murthal, Haryana
Ms Naresh Kumari has done her BTech (Hons) in Electrical Engineering from CR State College of Engineering, Murthal, Haryana in 1996. She joined The NorthCap University as Assistant Professor (Sr. Scale) in Aug 2010. She has done her MTech in Instrumentation and Control from Rajasthan University. She is pursuing her PhD in Control Systems from The NorthCap University, Gurugram. She has to her credit over 17 years of teaching experience at various Engineering Colleges like Dronacharya College of Engineering, Gurugram, CR State College of Engg., Murthal and SBMN Engg. College, Rohtak.

Her fields of interest are Electrical Technology, Control Systems, Power Systems, Network Theory, Electric Drives and Intelligent Instrumentation. The broad area of her research is control of frequency for various power plants during the varying load conditions by applying various control and optimizing techniques. She has guided undergraduate students in their seminar presentation and project work. She has Life time membership of IETE, New Delhi. She has made significant contribution as active member of various committees in different colleges. She has also made significant contribution in development of Control system, Power Systems and Electrical machines Labs. She has been core member for development of workbooks for various Electrical Labs and undergraduate curriculum designing. She has published quality research papers in international journals and in the proceedings of international and national conferences.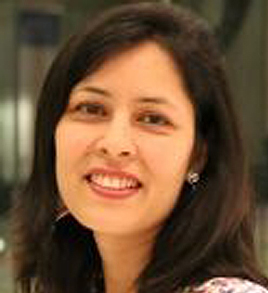 Dr. Savita Sondhi
Adjunct Faculty
Ph.D in (Electronics Engineering)
M.Tech (Communication System)
BE (Electronics Engineering)
Savita Sondhi has done BE (Electronics Engineering), M.Tech (Communication System) and Ph.D in (Electronics Engineering). She did her Ph.D. in 2016 from Banasthali University, Rajasthan, India. Her field of specialization is Speech Signal Processing with emphasis on investigating the psychological and physiological aspects of real-life natural stress in the human voice. She has 16 years of teaching experience, rendering assistance, in the students' pursuit of growth and development through research-inspired learning. Dr. Sondhi has guided several projects based on Signal Processing and Biomedical Electronics. She has contributed significantly to the development of departmental laboratories at The NCU.
Dr Sharda Vashisth
HOD & Professor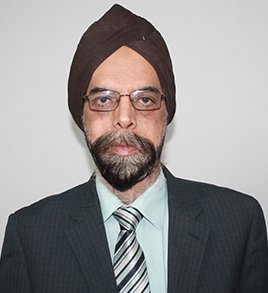 Dr Swaran Ahuja
Senior Professor & Dean Academics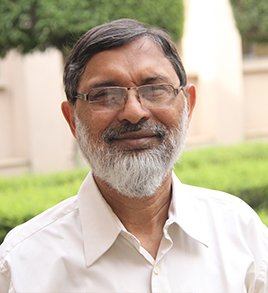 Prof. Amitava Sen Gupta
Honorary Distinguished Research Professor and Mentor, RDIL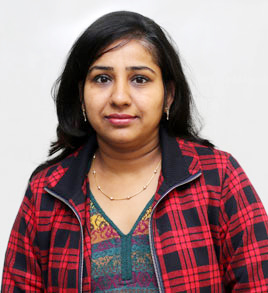 Dr Mona Aggarwal
Assistant Professor (Selection Grade)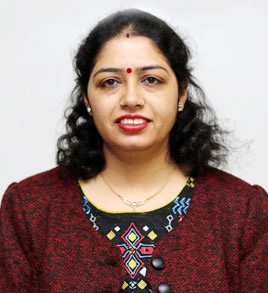 Dr Vandana Khanna
Assistant Professor (Selection Grade)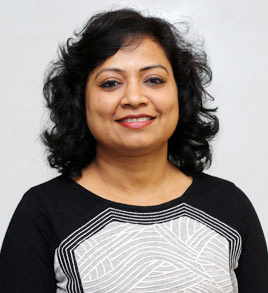 Dr Anjali Garg
Women Scientist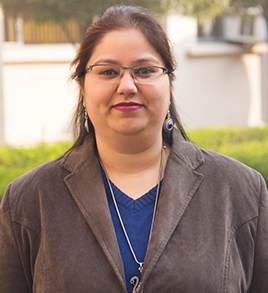 Ms Amanpreet Kaur
Assistant Professor (Selection Grade)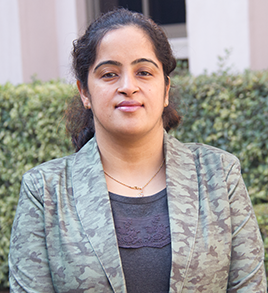 Dr. Pooja Sabherwal
Women Scientist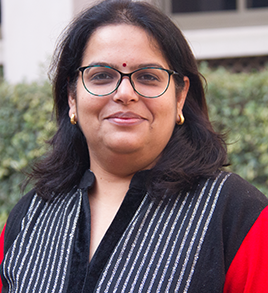 Dr. Kusum Dangi
Assistant Professor (Selection Grade)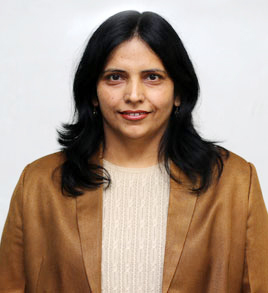 Dr. Naresh Kumari
Assistant Professor (Selection Grade)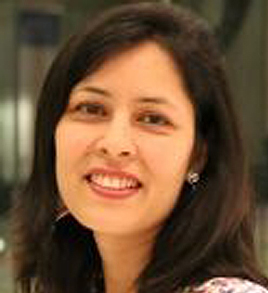 Dr. Savita Sondhi
Adjunct Faculty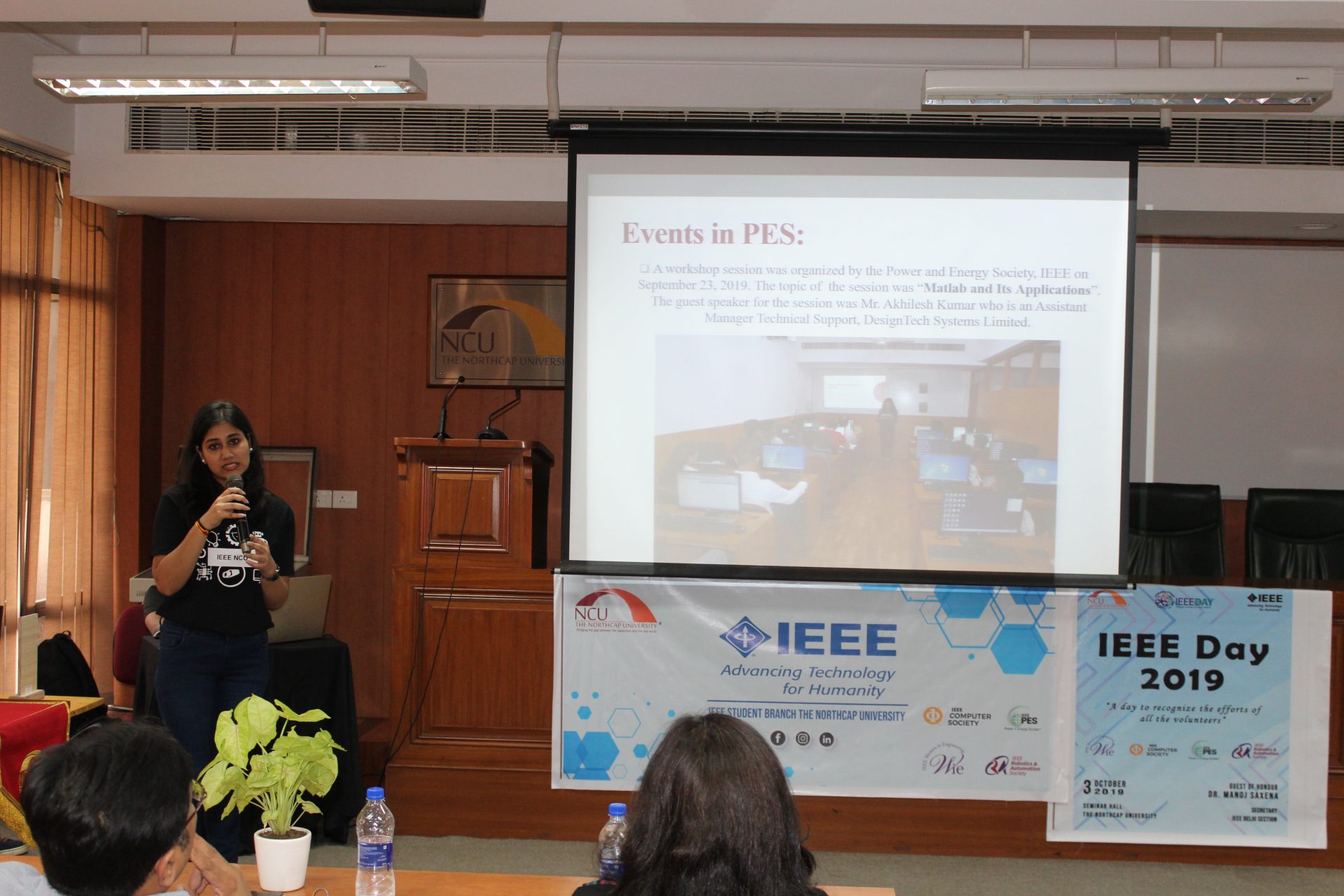 Institute of Electrical and Electronics Engineers (IEEE)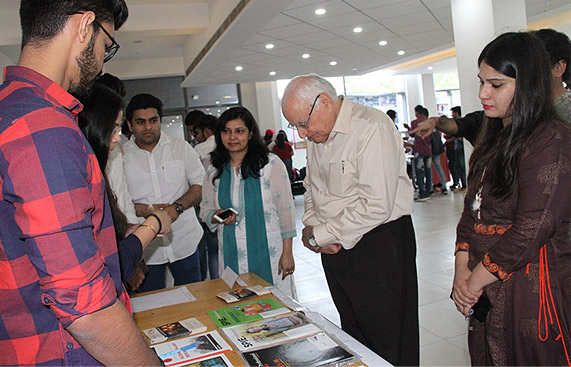 SPIE, The International Society for Optics and Photonics
The Institution of Engineers (India) [IEI]
Announcement
Admission Enquiry