Are you looking for a world where you can truly unleash your talent? If so, University is a place where education goes beyond textbooks and classrooms.
As an aspiring student, one looks forward to embarking on a journey of self-discovery and limitless possibilities. Universities nowadays not only keep pace with urging world but empower students to explore their passions and foster an environment wherein talent flourishes alongside academic rigour. The underlying philosophy is to create well-rounded individuals equipped with academic excellence, leadership skills, and a passion for lifelong learning. There is a diverse range of extracurricular activities that students can pursue, unleash their talent, break barriers, and embrace their passions. Whether one is an artist, a sports enthusiast, a budding entrepreneur, or a social activist, universities offer a spectrum of extracurricular activities to uncover your passion.
The state-of-the-art sports facilities encourage students to participate in various sports, from basketball to badminton. Participation in numerous sports activities not only ensures their mental and physical well-being but gives them an opportunity to have a proud legacy of achievements at both national and international levels. If one has a flair for the arts, the cultural clubs offer platforms for various cultural and artistic pursuits like dance, music, theatre, and fine arts. Furthermore, through incubation centres and entrepreneurship development programmes the students can unleash their creativity and bring business ideas to life. Along with taking a deep dive into your academic interests, one can make a positive impact on society through our various social clubs and volunteer opportunities. Such community services nurture compassionate leaders who contribute to the betterment of the community.
At The NorthCap University, we understand that a truly enriching educational experience involves balancing academic rigour with extracurricular pursuits. Our flexible curriculum allows students to manage their time effectively, ensuring they excel in their studies while pursuing their passions. Throughout the years, The NorthCap University has witnessed numerous success stories that exemplify the power of unleashing one's talent. From students who represented the nation in sports to those who founded successful startups, NCU alumni have left an indelible mark in various fields. We take immense pride in their achievements and celebrate their journeys as an inspiration to current and future students.
Author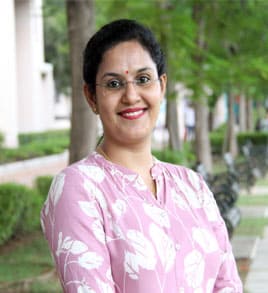 Dr Akasha Sandhu
Assistant Professor, Department of SOM & LS
The NorthCap University, Gurugra