Located in the heart of Haryana, India, The NorthCap University is a leading educational institution that prides itself on providing students with a holistic learning experience. Renowned for its commitment to academic excellence, the university offers a range of undergraduate programmes, including BBA and B.Com, to shape the business leaders of tomorrow. What sets The NorthCap University apart is its unique emphasis on professional
certifications, such as ACCA (Association of Chartered Certified Accountants) and US CMA (Certified Management Accountant), complementing undergraduate degrees and enhancing
student employability.
While undergraduate programmes provide a strong theoretical understanding of business concepts, professional certifications bridge the gap between theory and practice. ACCA and US CMA certifications offer a practical approach to accounting and management practices, allowing students to gain hands-on experience and apply their knowledge to real-world scenarios. Employers value professionals with these certifications, as they provide reassurance of your expertise and commitment to excellence. Moreover, ACCA and US CMA certifications are internationally recognised, giving you the opportunity to explore global career prospects and work across borders.
Pursuing professional certifications alongside your BBA or B.Com degree requires efficient time management and dedication. However, The NorthCap University understands the importance of maintaining a balance between academics and certifications. The university provides a supportive environment that encourages students to excel in both domains. The synergies between the degree programme and certifications compliment each other, enabling students to apply their knowledge across domain areas. This integrated approach strengthens the skill set and enhances one's employability even further.
Enhancing employability through professional certifications while pursuing a BBA or BCom degree at The NorthCap University can be a game-changer for the career. These certifications are desirable by the industry as they are a value-add to their profiles. Students would invest in their future by harnessing the power of professional certifications at The NorthCap University.
Author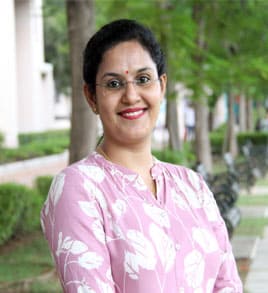 Dr Akasha Sandhu
Assistant Professor, Department of SOM & LS
The NorthCap University, Gurugram